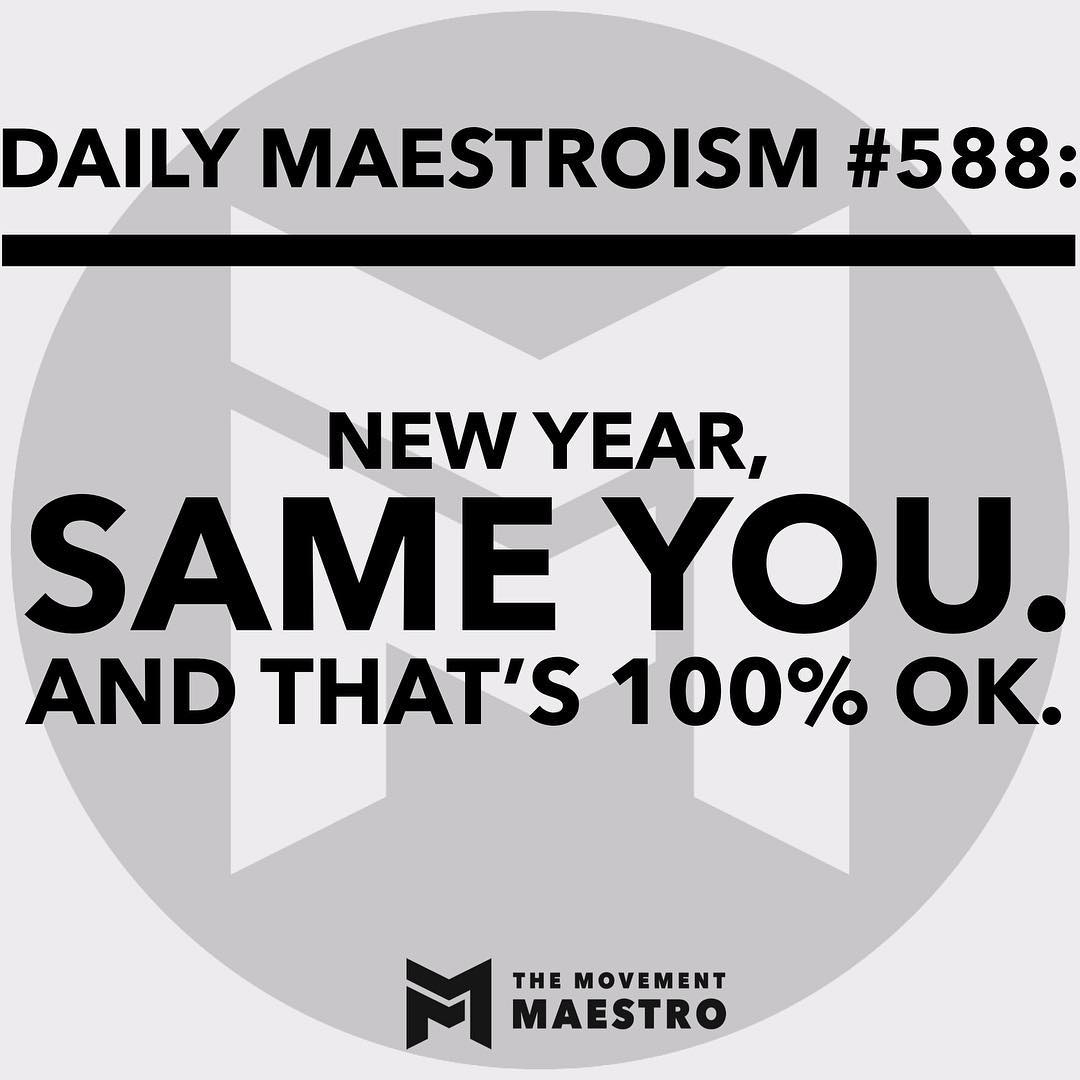 DM #588
Monday, January 1st, 2018
DM #588: The wishes, the resolutions, the promises to change…if you made them, good for you, if you didn't, great for you.
—
Growing, evolving, adding to what's already there, ain't nothing wrong with putting that on your agenda. But honestly, there's no need to wish a whole entirely new you with the new year. So far YOU have survived 100% of your worst days. YOU have been there for all the good stuff. YOU have been there for all the success. Why you trying to get rid of that?!?
—
I know there will be some folks who read this and immediately hit me with the "BUT BUT BUT!" Look, I'm not here to put you down if you're on team new year's resolution. Honestly. Good for you. Simply trying to celebrate the YOU that currently is.
—
Wishing each and every one of you a very happy 2018. Grow. Evolve. Add to what's already there. New year. Same awesome you. Let's do this.
—
Daily Maestroisms dropping every night at 7pm-ish PST. Get yours.
Like it? Repost it. Don't understand it? Hit me up and get #Maestrofied.
———————————————-