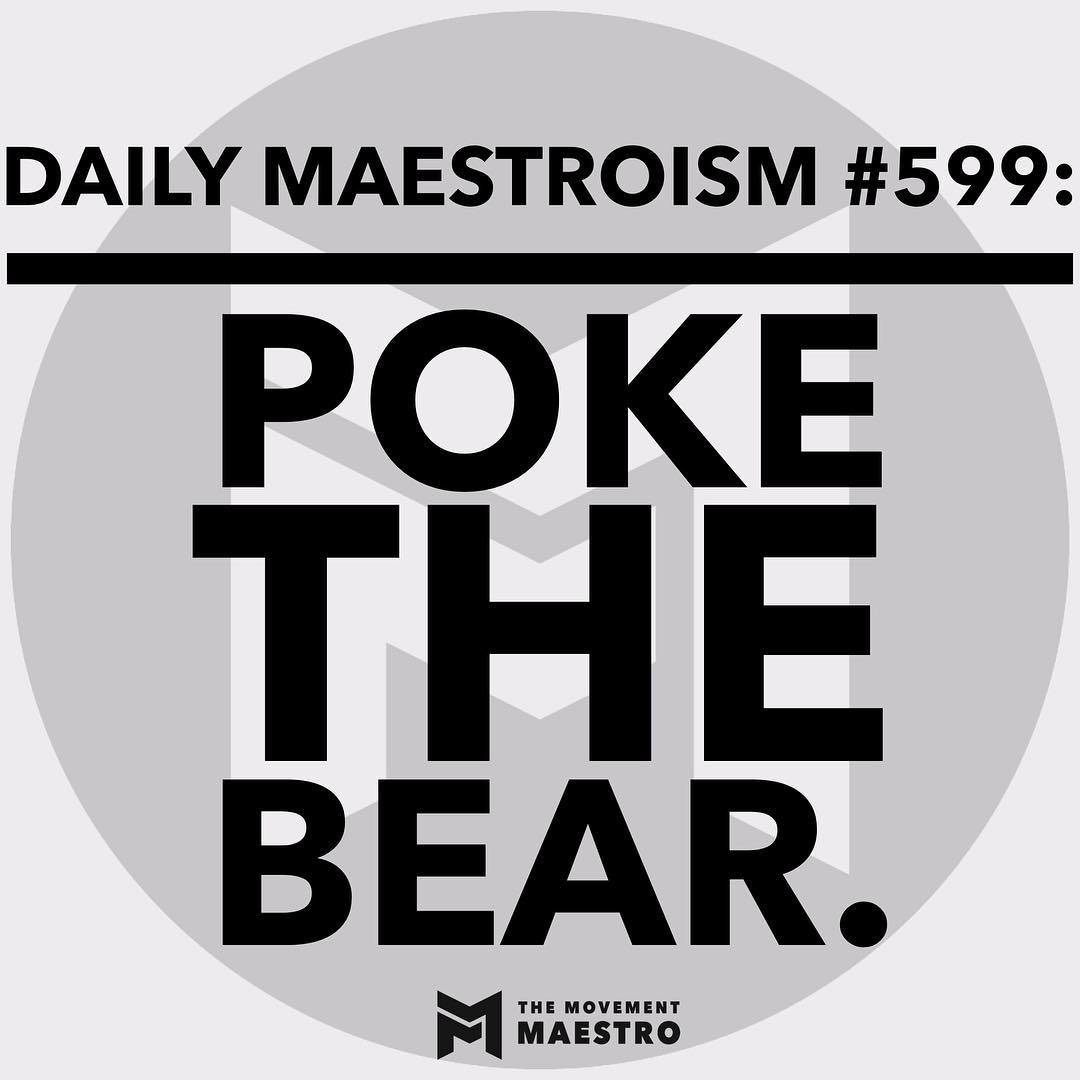 DM #599
Friday, January 12th, 2018
DM #599: Sometimes you gotta make things worse so that we can help them get better.
—
Despite what some folks may think, I do actually treat patients ?. In my practice I have always taken the approach that if I can reproduce your symptoms, then I can help you get rid of your symptoms. Sometime ya gotta poke the bear.
—
Now, this isn't to be confused with being overly aggressive, causing bruising to an area, and trying to make a social media trophy out of your patient. Quite the opposite. What I'm talking about is stirring the pot just enough so that we can see what's going on under the surface, what it's all made of, and determine what needs to be done next to get things back on track.
—
My good friend @adamwolfpt likes to say "expose, don't impose." Tonight we're tweaking it a tad and saying "Impose a little so we can expose the riddle." Close enough of a rhyme for me ??‍♂️.
—
Take home message: just my attempt at not letting the pendulum swing too far. I'm always preaching about respecting the nervous system, doing less, and playing it safe. All very good, and honestly, all very much my default. But sometimes, just sometimes, you gotta poke the bear.
—
Daily Maestroisms dropping every night at 7pm-ish PST. Get yours.
Like it? Repost it. Don't understand it? Hit me up and get #Maestrofied.
———————————————-