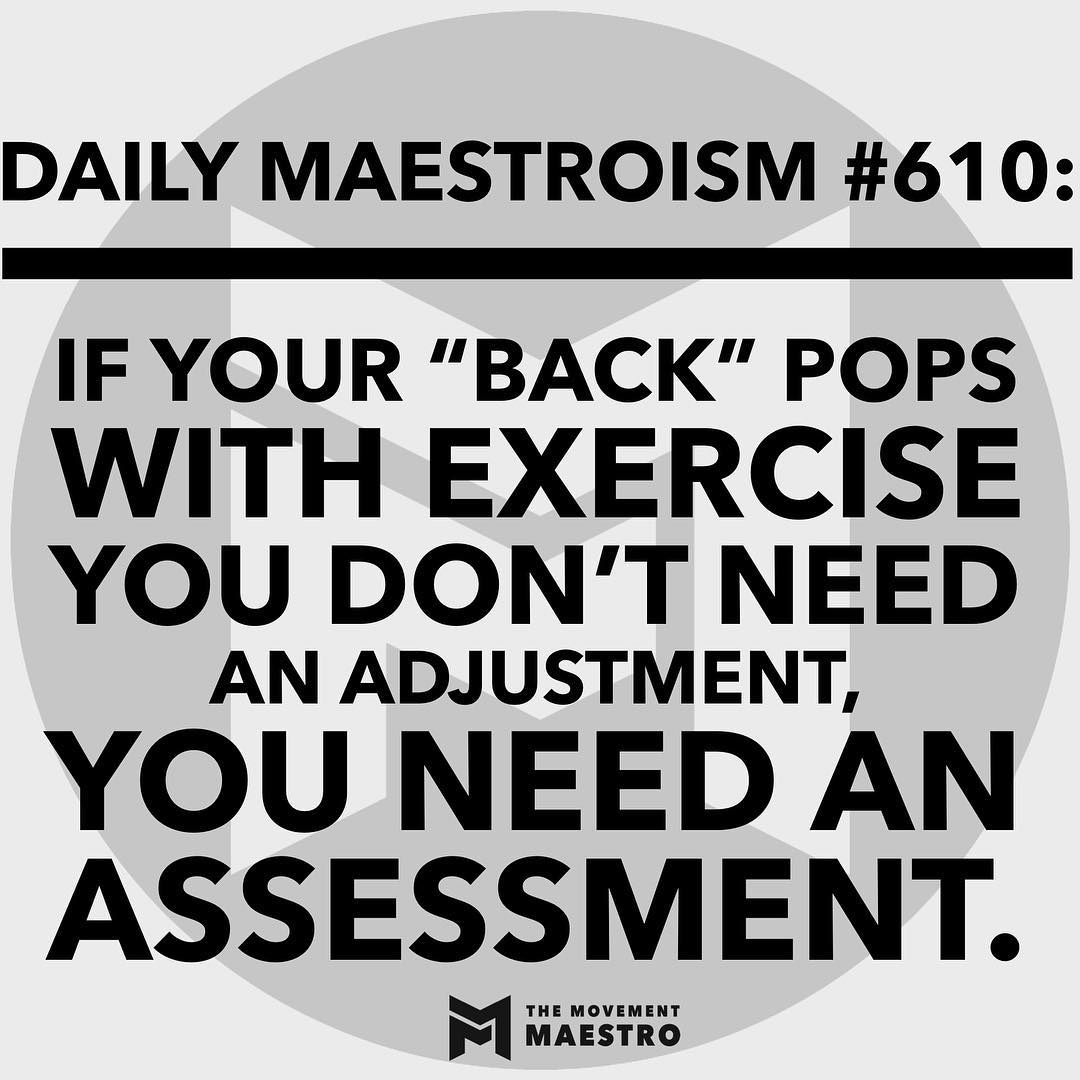 DM #610
Tuesday, January 23rd, 2018
DM #610: Trainers, stay in your lane. Clients, don't settle for bandaids. Clinicians, do better.
—
Got a text from a close friend explaining that she had asked her boxing coach to modify her core exercises because they made her back pop. His response: "You need an adjustment. My chiro will be in this week." ??‍♂️
—
First off, if this is you, it's likely not your back that is popping, but rather your hip flexor. Check out #maestrofyyourhip for an explanation as to what is likely going on. Second, kindly ask your trainer to stay in their lane. Third, get in and see a provider who can help you move better.
—
That hip clunk/SI joint "shift"/back pop with core exercises is something that I see ALL the time, and something that can and should be addressed. Just because it doesn't hurt doesn't mean it isn't dysfunctional. Get in. Get assessed. Get better. The end.
—
Daily Maestroisms dropping whenever the craziness of life allows ??‍♂️. Get yours.
Like it? Repost it. Don't understand it? Hit me up and get #Maestrofied.
———————————————-