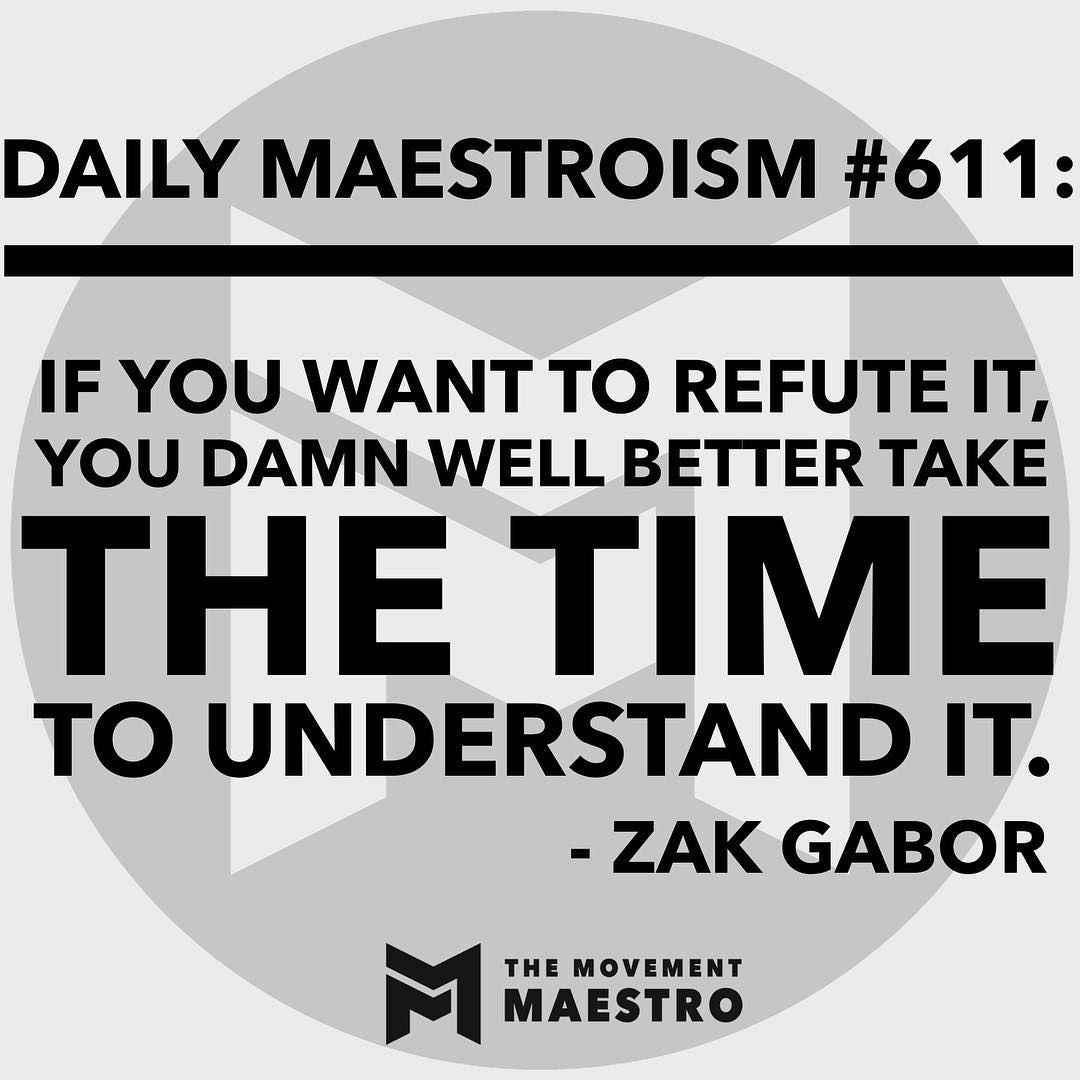 DM #611
Wednesday, January 24th, 2018
DM #611: Straight ? from the young buck.
—
Did an IG live earlier today with @simplestrengthphysio and he unleashed this badboy…and there was no going back. So. Much. Truth.
—
Less arguing. More listening. More questioning. Less getting butt-hurt about it. Educate yourself. Ask questions with the intent of actually listening to the answer. Less ego. More We-go. The end.
—
@Simplestrengthphysio, thank you for a super dope 45 minutes…?…that sounded weird. Oh well. Keeps things interesting ?.
—
Daily Maestroisms dropping whenever the craziness of life allows ??‍♂️. Get yours.
Like it? Repost it. Don't understand it? Hit me up and get #Maestrofied.
———————————————-