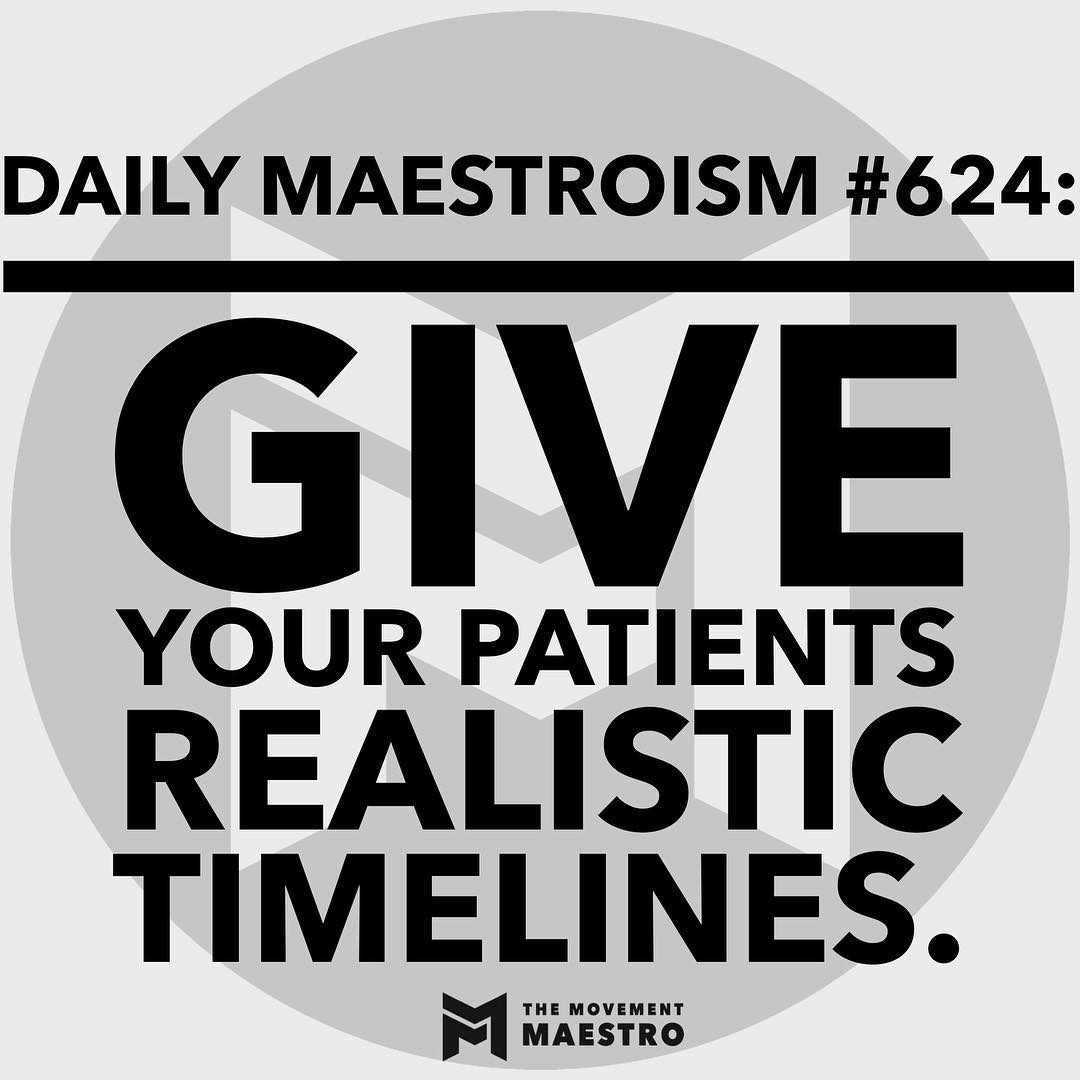 DM #624
Tuesday, February 6th, 2018
DM #624: Just because it says 6-8 weeks on the prescription doesn't mean that your patient's tissues know that.
—
A few days ago I told someone to give it a year. Today I asked that my client commit herself to 6 months. And not that she has to see me that whole time, just a commitment working towards her goal for that long. Guess what? ? takes time. Long-standing dysfunction doesn't clear up overnight, and while you absolutely can teach an old dog new tricks, you gotta practice it a whole lot.
—
Now, clearly I'm not advocating those nonsense numbers that some practitioners throw out in an effort to max out folks' insurance. Absolutely not. Just asking you to keep it real. Give them hope, but not a fairytale.
—
Daily Maestroisms dropping whenever the craziness of life allows ??‍♂️. Get yours.
Like it? Repost it. Don't understand it? Hit me up and get #Maestrofied.
———————————————-