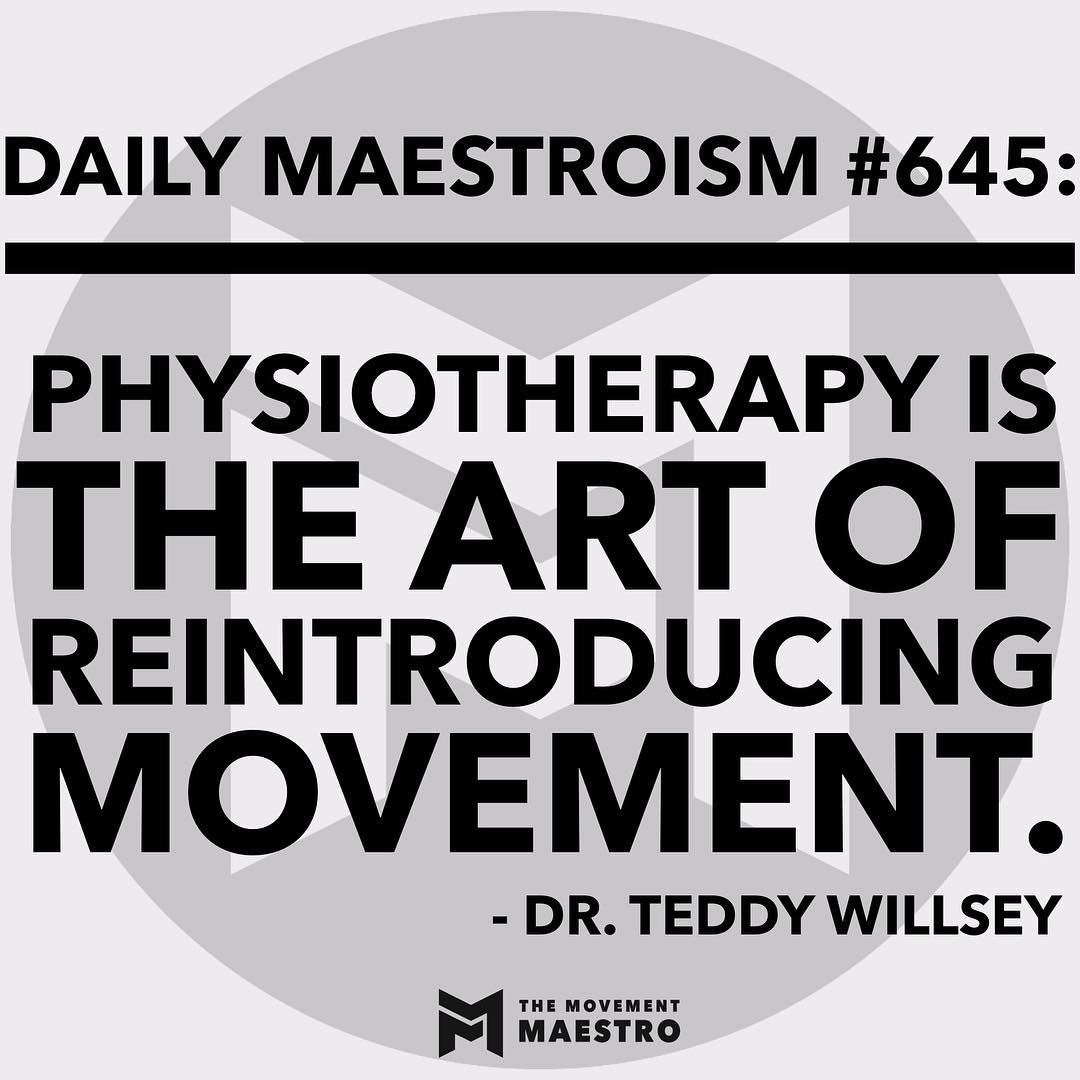 DM #645
Tuesday, February 27th, 2018
DM #645: Straight fire from the washed up powerlifter otherwise known as @strengthcoachtherapy.
—
My dude Teddy dropped this gem in the comments section of last night's DM, and it was too good to not give it its own spotlight.
—
For me, the big take-home here is the emphasis on reintroducing movement, and not simply telling people that they can't do things and to stop doing them forever. That is not helpful. The reality is, we treat humans. Complex living, breathing, dynamic systems. For many people, the movement that they are coming to see you for is in fact a part of their identity…and thus you can't just tell them to stop.
—
The runner, the dancer, the crossfitter, the gymnast…while we may cringe at some of the things we see them doing, the reality is, they're likely going to keep doing them with or without your blessing, so how about we help reintroduce those movement patterns in the best and safest way possible.
—
This is the point where I go off on a tangent about not taking insurance because it often time limits your ability to fully progress folks through their recovery and appropriately reintroduce movement in accordance with the physiologically and psychologically required time. But, I digress.
—
The point here is clear. This is what we do as physical therapists. This is why, despite my appreciation for your questions, I cannot recommend an individual book that can teach you how to progress someone from injury back to performance. It's an art. Hone your craft, my friends.
—
Daily Maestroisms dropping whenever the craziness of life allows 🤷🏽‍♂️. Get yours.
Like it? Repost it. Don't understand it? Hit me up and get #Maestrofied.
———————————————-
Be sure to follow The Movement Maestro on FB, Instagram, Twitter, and YouTube for all things #movement related. Come move with the Maestro.