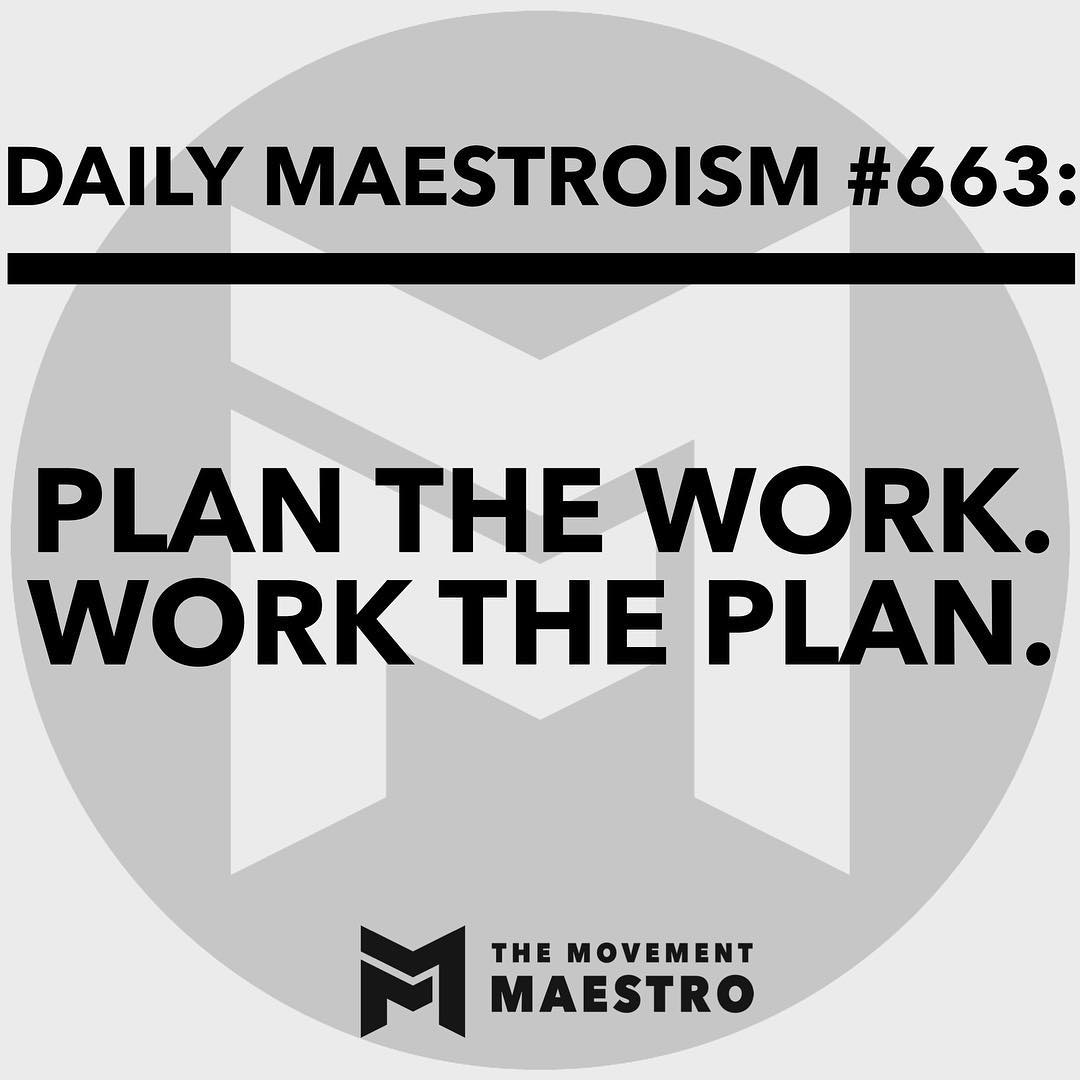 DM #663
Saturday, March 17th, 2018
DM #663: My #swolemate and number 1 homie, @coachtambot said this to me many moons ago and I've never forgotten it.
—
Tonight this was my motto, but clearly it applies to so much more. I'm all about dealing with things as they come, but sometimes you gotta make a plan, follow through with that plan, and reap the benefits.
—
Short and sweet tonight as I enjoy the aftermath of 18.4. Yes, a lot of @crossfit posts, but I'm not one bit sorry about it. Cheers to you all!
—
Daily Maestroisms dropping whenever the craziness of life allows 🤷🏽‍♂️. Get yours.
Like it? Repost it. Don't understand it? Hit me up and get #Maestrofied.
———————————————-
Be sure to follow The Movement Maestro on FB, Instagram, Twitter, and YouTube for all things #movement related. Come move with the Maestro.