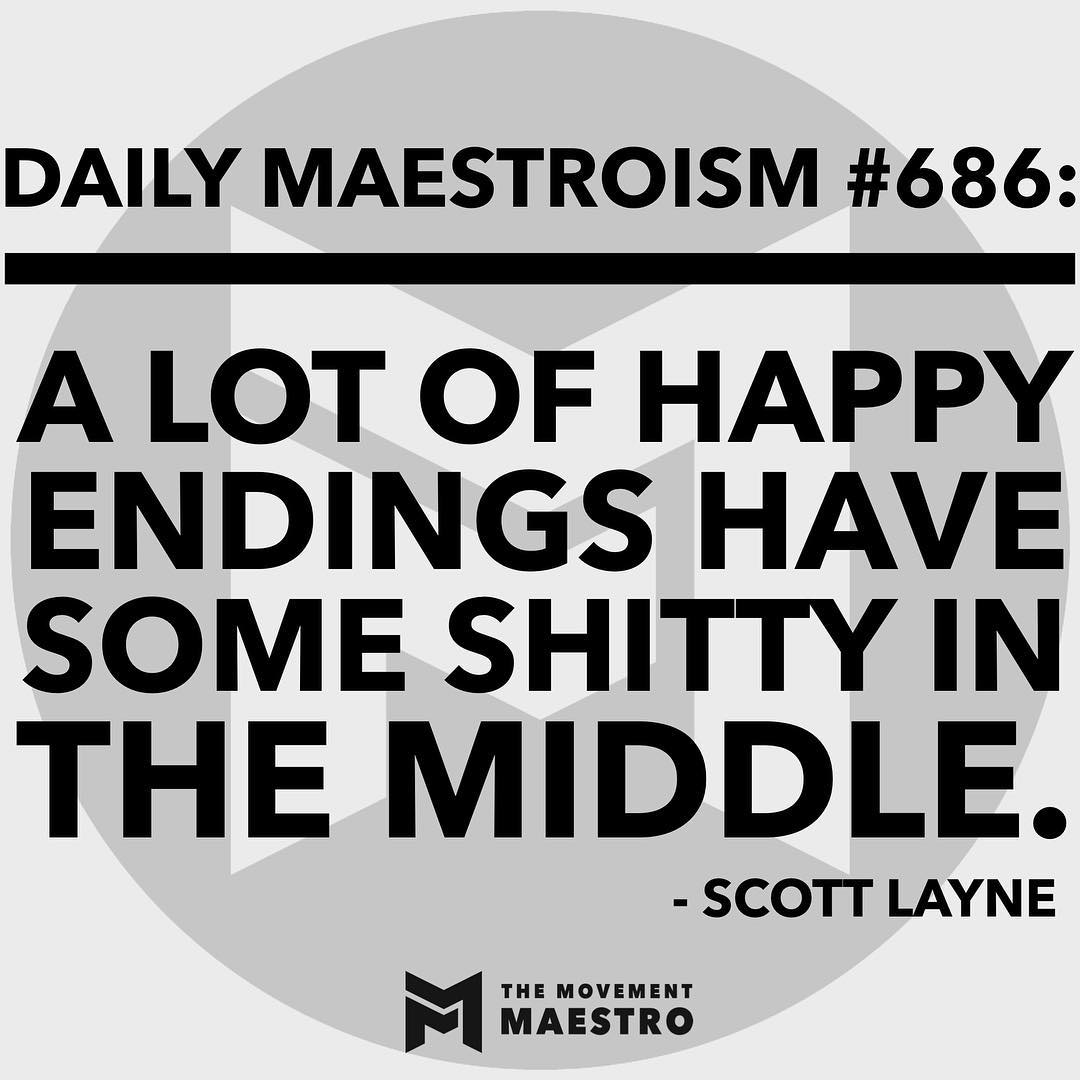 DM #686
Monday, April 9th, 2018
DM #686: Well ain't that the truth.
—
Some real talk from @surfandshore after today's @rocktape RockBlades course. Despite what social media would have you think, it's not always rainbows and butterflies. The lows accompany the highs, we must take the bad with the good, and sometimes there are a bunch of gray, crappy days before the sun comes out.
—
Take-home: that's life. Enjoy the good, work through the bad, and understand that it's all part of the ride.
—
Daily Maestroisms dropping whenever the craziness of life allows 🤷🏽‍♂️. Get yours.
Like it? Repost it. Don't understand it? Hit me up and get #Maestrofied.
———————————————-
Be sure to follow The Movement Maestro on FB, Instagram, Twitter, and YouTube for all things #movement related. Come move with the Maestro.