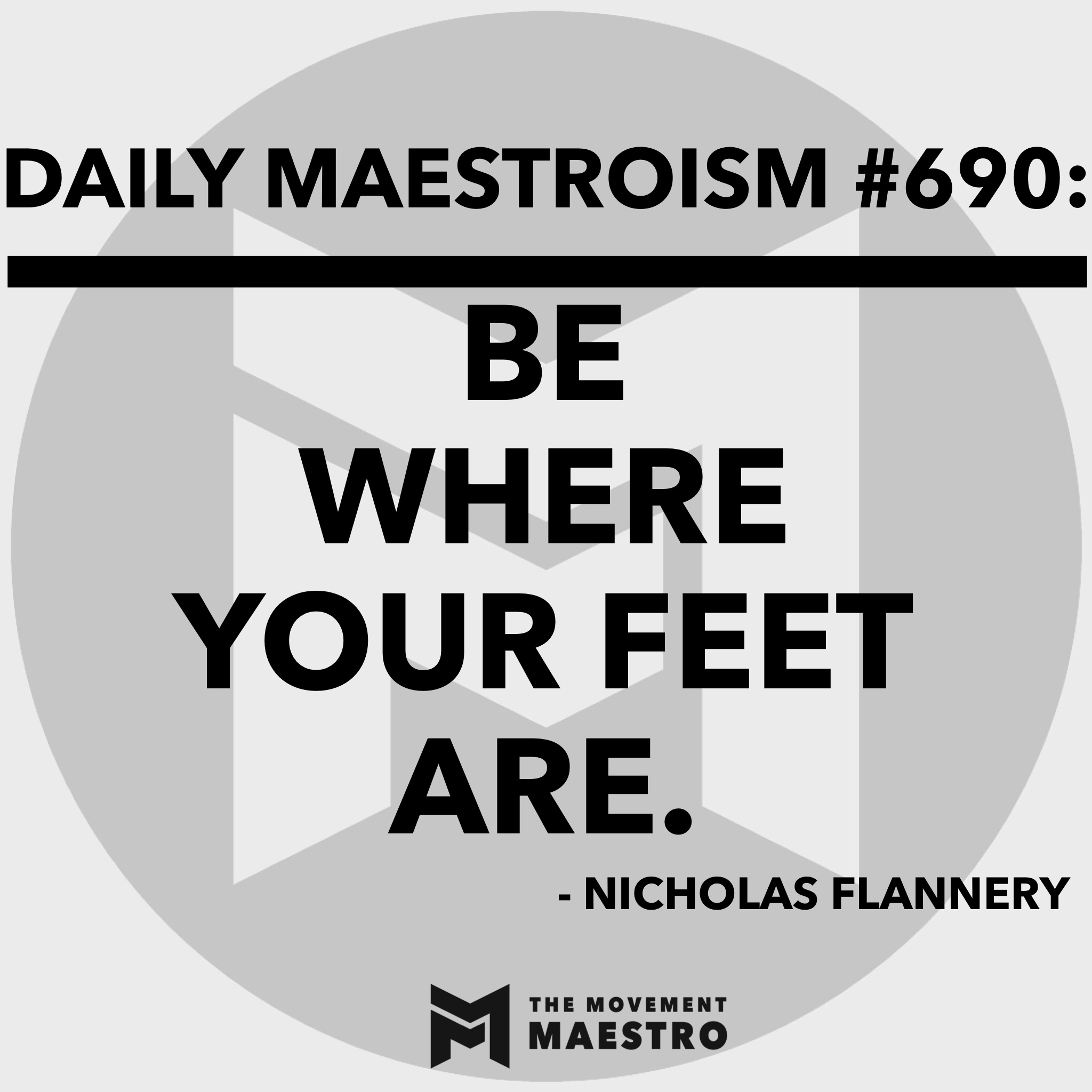 DM #690
Saturday, April 14th, 2018
DM #690: Recorded an absolutely 🔥 podcast with my boy @flannery.nick today and he shared these words of wisdom passed down to him by his dad 🤯.
—
All too often we're either wishing we could change the past, or focusing all our energy on how we're going to shape the future. We don't enjoy the here and now, we miss the here and now, and suddenly, the here and now becomes another regretted day gone by.
—
Yes, look forward and see what might be coming your way. Yes, look back and learn from the past. But be where your feet are. Live in this moment, learn from this moment, and create a life that allows you to enjoy this moment.
—
Stay tuned for this episode of 🎙Maestro on the Mic🎙. I promise you, you're not going to want to miss out on the passion that this kid brings. THIS is how you should be living life.
—
Daily Maestroisms dropping whenever the craziness of life allows 🤷🏽‍♂️. Get yours.
Like it? Repost it. Don't understand it? Hit me up and get #Maestrofied.
———————————————-
Be sure to follow The Movement Maestro on FB, Instagram, Twitter, and YouTube for all things #movement related. Come move with the Maestro.
#DPT #PT #physicaltherapy #physicaltherapist #physio #physiotherapist #physiotherapy #DPTstudent #crossfit #mobilization #chiro #chiropractic #mobility #health #healthcare #exercise #yoga #fitness #prehab #rehab #rocktape #dailymaestroism #weightlifting #sportsmedicine #personaltrainer