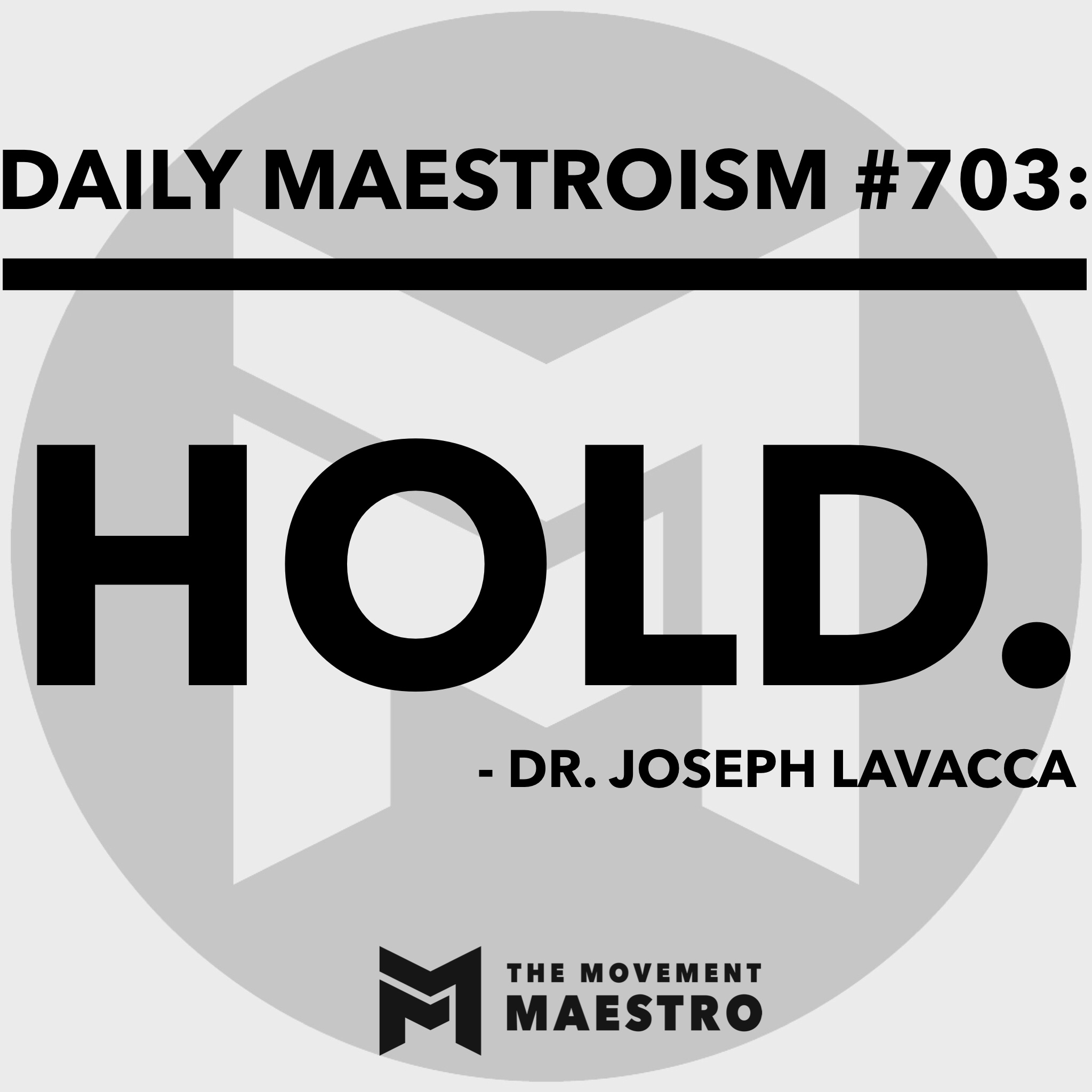 Daily Maestroism #703
Tuesday, May 1st, 2018
DM #703: His real name is JoeJoe and he started his career as a telephone operator…"Hold please" 😉😘.
—
On the real though, this simple cue is everything. In one word I'm asking if you own your 💩, plain and simple. If you do own it, holding won't be an issue. If you don't…well, suddenly it starts to become quite clear why you're in my office.
—
As some of you may know, I've switched up my training and have been doing a lot of specified tempo work. This means spending MOAR time in positions that I ain't so good at 😫. As much as it sucks, I can already feel the benefits💪🏾. Yes, if we want to move fast we must eventually train fast. But first, we must own the slow. And no, that is not an invitation for you to go slow on the rower or assault bike; that's different. I'm looking at you @queenb_fitmom👀.
—
So, take-home tonight: go follow @joelavapt and then use the link in his bio to check out the webinar that he and the ever awesome 🐾 @drcourtconley did yesterday (That's where I took this quote from. And court, that the closest thing I could find to a foot emoji 🤦🏽‍♂️), and then, go see if you own your 💩. Go slow. Don't hold your breath. Don't die. I'll see you in crampville.
—
Daily Maestroisms dropping whenever the craziness of life allows 🤷🏽‍♂️. Get yours.
Like it? Repost it. Don't understand it? Hit me up and get #Maestrofied.
———————————————-
Be sure to follow The Movement Maestro on FB, Instagram, Twitter, and YouTube for all things #movement related. Come move with the Maestro.