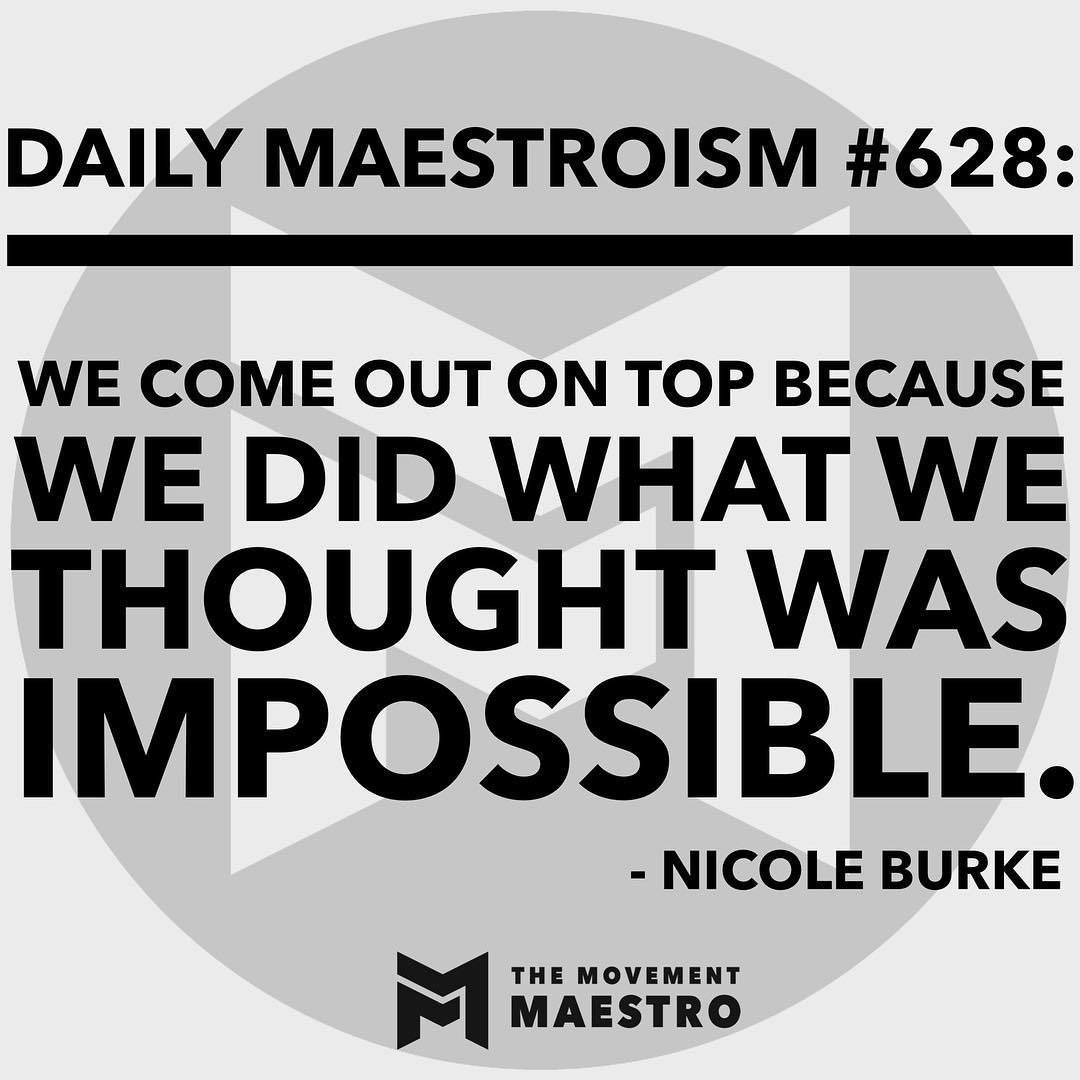 DM #628
Saturday, February 10th, 2018
DM #628: My girl @nicoleeburke dropped this gem today, and while she was speaking at that moment about the CrossFit Open, it's a sentiment that clearly can be used, and that she clearly meant to be used, for all facets of life.
—
Doubt, hesitation, fear…all very real things. Nothing to be ashamed of. They are there for a reason, and I respect their existence. However, there are moments, that one way or another, we are able to rise up, push forward, and overcome. I'm not sure I would go as far as to say the these moments define us, but, they are absolutely the things that take us to the top.
—
My life has always revolved around sport, and thus I've always tended to take a black and white approach to measuring success. You win or you lose. But, clearly, as you enter the real world and leave the sports bubble, that demarcation becomes far less clear.
—
Nicole really hit the nail on the head here. Impossible is nothing. And when we experience a moment that shows us that, first hand, we realize that success isn't about winning or losing. You come out on top by being the best version of yourself. You make the impossible, possible. You make dreams, reality. You make those around you see that they too can experience success. It always seems impossible until it's done. Rise up.
—
Daily Maestroisms dropping whenever the craziness of life allows 🤷🏽‍♂️. Get yours.
Like it? Repost it. Don't understand it? Hit me up and get #Maestrofied.
———————————————-
Be sure to follow The Movement Maestro on FB, Instagram, Twitter, and YouTube for all things #movement related. Come move with the Maestro.