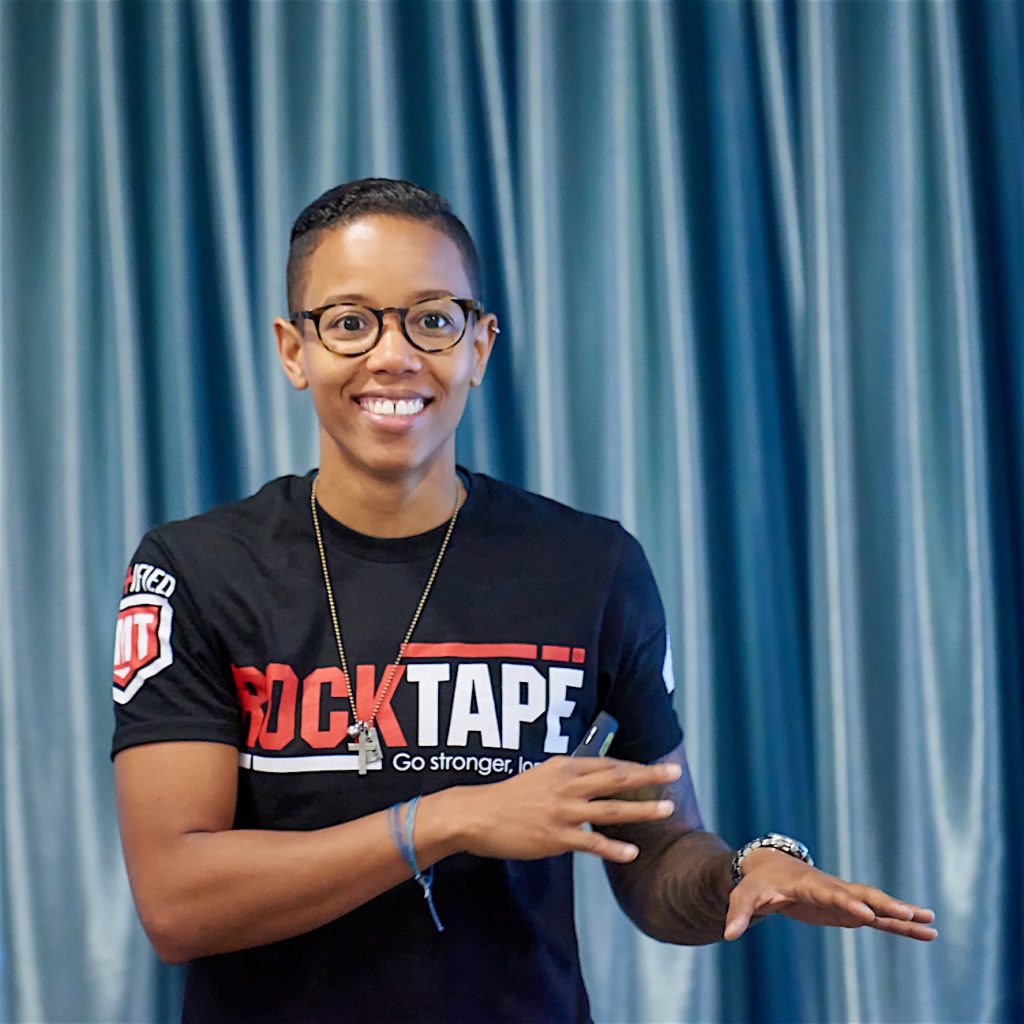 Dr. C. Shanté Cofield
PT, DPT, OCS, CSCS, CF-L1
Greetings, friend!
So, this is the place where it's standard practice to give you a sterile glimpse into my professional life and hopefully convince you that I'm qualified enough for you to let me treat you. But, you should know, I'm anything but traditional. Before you keep on reading, I'd love it if you could take a few moments to watch the video from the home page (if you haven't already) and learn a little bit about me. I know that four minutes is a lot to ask of someone in 2018, but, that video IS me.
I'm a firm believer that everything in life is about connection. As it relates to our bodies, we are a united whole, with all the parts working together and affecting each other, and as such, that is how I treat. As it relates to the universe, we are all connected in some way, be it blood, physical proximity, belief systems, or energy. And as it relates to choosing a provider, choosing to listen to a podcast, or choosing to attend a course, I believe that it is paramount that you are able to connect with that person. As such, I teamed up with a close friend to film something that I felt would give you a better understanding of who I am, what I'm about, and hopefully make you realize that I am an actual person, not just a picture on a screen, a voice in your headphones, or words on a piece of paper.  
But for those of you who still want the inside scoop, here's the rundown:
Hometown: Summit, NJ
High School Sports Played: Soccer, basketball, lacrosse, ice-hockey (for real), javelin
College: Georgetown University ('07)
Sports Played: 4 years of Division I soccer, rugby (1 season)
Graduate School: New York University
Date Graduated: 2010
Degree Earned: Doctor of Physical Therapy
Additional Certifications:
OCS – Orthopedic Clinical Specialist
CSCS – Certified Strength and Conditioning Specialist
CF-L1 – CrossFit Level I Trainer
SFMA – Selective Functional Movement Assessment Provider
FMS – Functional Movement Screen Provider
FRCms – Functional Range Conditioning Mobility Specialist
NKT – NeuroKinetic Therapy (Level I) Provider
FMT B/P/B/A – RockTape Basic/Performance/Blades/Blades Advanced Certified (I am a RockTape Lead instructor, I had better be certified in all these things!)
Other Hobbies and Activities: CrossFit, ex-marathoner, indoor rock-climbing, professional meme viewer, guitar, sneakerhead, SoCal lover
So, if you've made it this far, I commend you. I've got my fingers crossed that if you didn't know anything about me before, you've now got enough to formulate some kind of picture and make a decision about our future together. Be nice. If you want to rendezvous, contact me. If you want to hear me talk, subscribe to the podcast. And if you want to be like Aerosmith and never miss a thing, subscribe to my newsletter. Thanks for your time.
High fives,
Shante