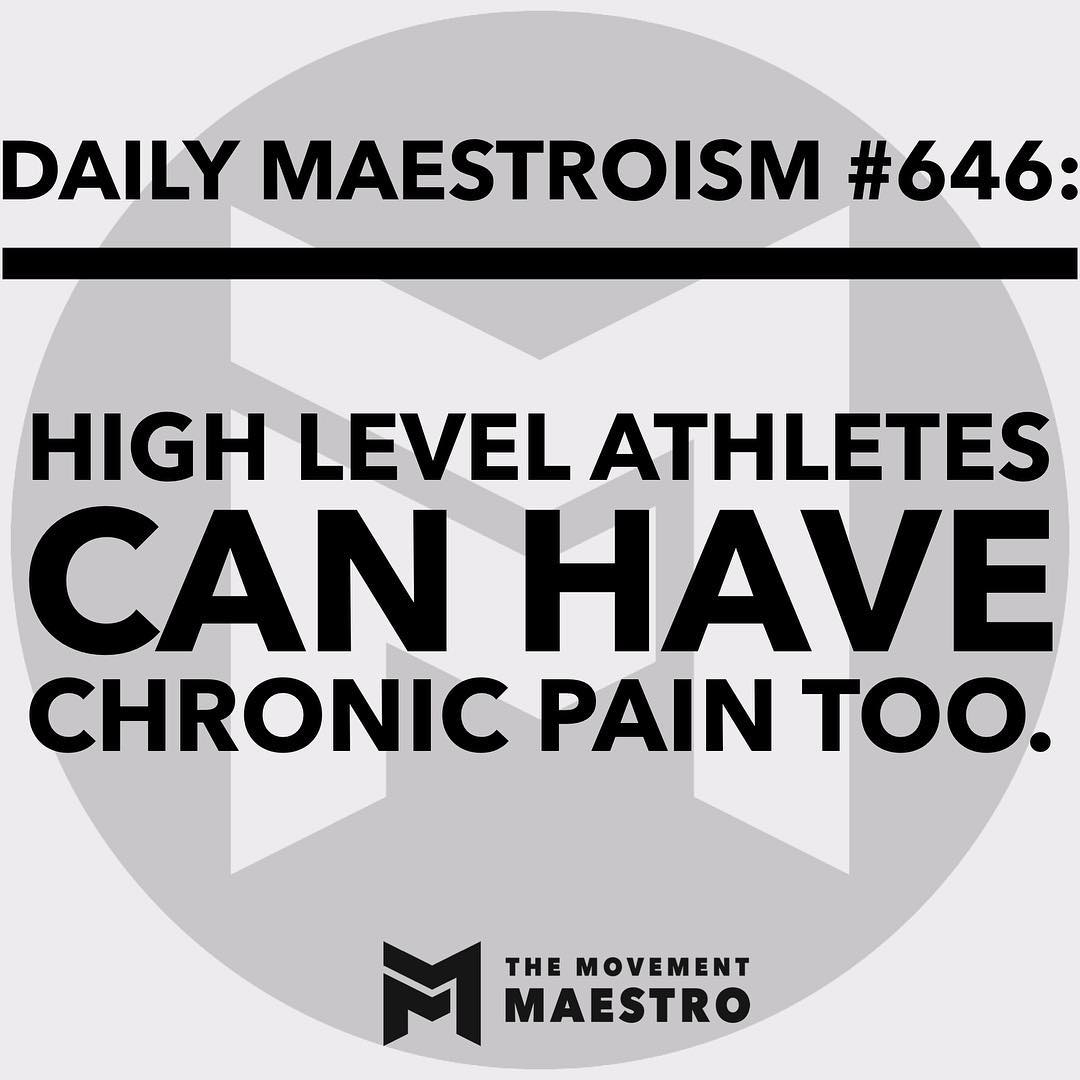 DM #646
Wednesday, February 28th, 2018
DM #646: Pain doesn't discriminate.
—
Pain science is all the rage these days, and for good reason. However, when it's presented as a concept, without an actual patient to relate it to, we formulate our own ideas about what this patient would look like. The reality is, a person living with chronic pain could look like you, or me, or anyone…high level athlete included.
—
If you've ever treated an athlete you know how potentially easy it could be for folks in that category to slide down that slippery slope and find themselves with pain that's been there for 2, 3, 4, 5…years.
—
Blame what you want, attribute it to whatever you want, the reality is, this group needs to be looked after and treated too. We can't just try to exercise, or stretch, or massage that pain away. Software problems won't be solved by hardware solutions. And yes, the reality is that the continued physical demands of that athlete's lifestyle are likely contributing to ongoing structural issues, we can't ignore the fact that central sensitization may have occurred, new neurotags exist, the body remembers, and their pain is likely more than just an inflamed bursa.
—
Take-home message: athletes are people too. Pain doesn't discriminate.
—
Daily Maestroisms dropping whenever the craziness of life allows 🤷🏽‍♂️. Get yours.
Like it? Repost it. Don't understand it? Hit me up and get #Maestrofied.
———————————————-
Be sure to follow The Movement Maestro on FB, Instagram, Twitter, and YouTube for all things #movement related. Come move with the Maestro.