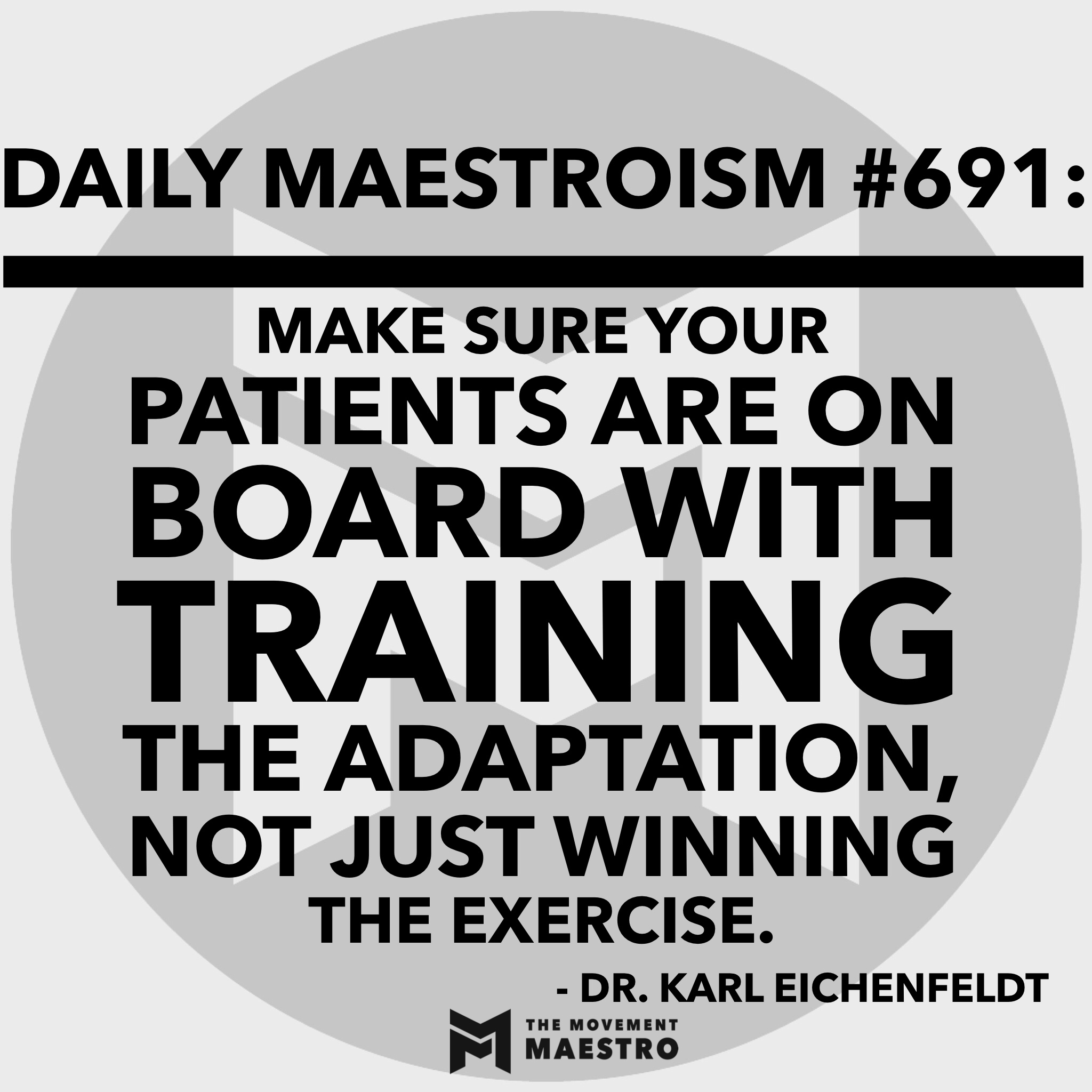 DM #691
Saturday, April 14th, 2018
DM #691: Wise words from a dude with one heck of a last name.
—
Patients want to succeed. And that's great. Just make sure that it doesn't come at the cost of overall progress. Using compensations and poor strategies to succeed at one drill will cost ya in the long run and absolutely limits carryover.
—
DM # said: How you do anything is how you do everything. Same story here. Drills should ultimately be progressed to real-life activities/movements. Compensate early on, compensate later on.
—
Take home: never lose sight of the bigger picture.
—
Daily Maestroisms dropping whenever the craziness of life allows 🤷🏽‍♂️. Get yours.
Like it? Repost it. Don't understand it? Hit me up and get #Maestrofied.
———————————————-
Be sure to follow The Movement Maestro on FB, Instagram, Twitter, and YouTube for all things #movement related. Come move with the Maestro.
#DPT #PT #physicaltherapy #physicaltherapist #physio #physiotherapist #physiotherapy #DPTstudent #crossfit #mobilization #chiro #chiropractic #mobility #health #healthcare #exercise #yoga #fitness #prehab #rehab #rocktape #dailymaestroism #weightlifting #sportsmedicine #personaltrainer