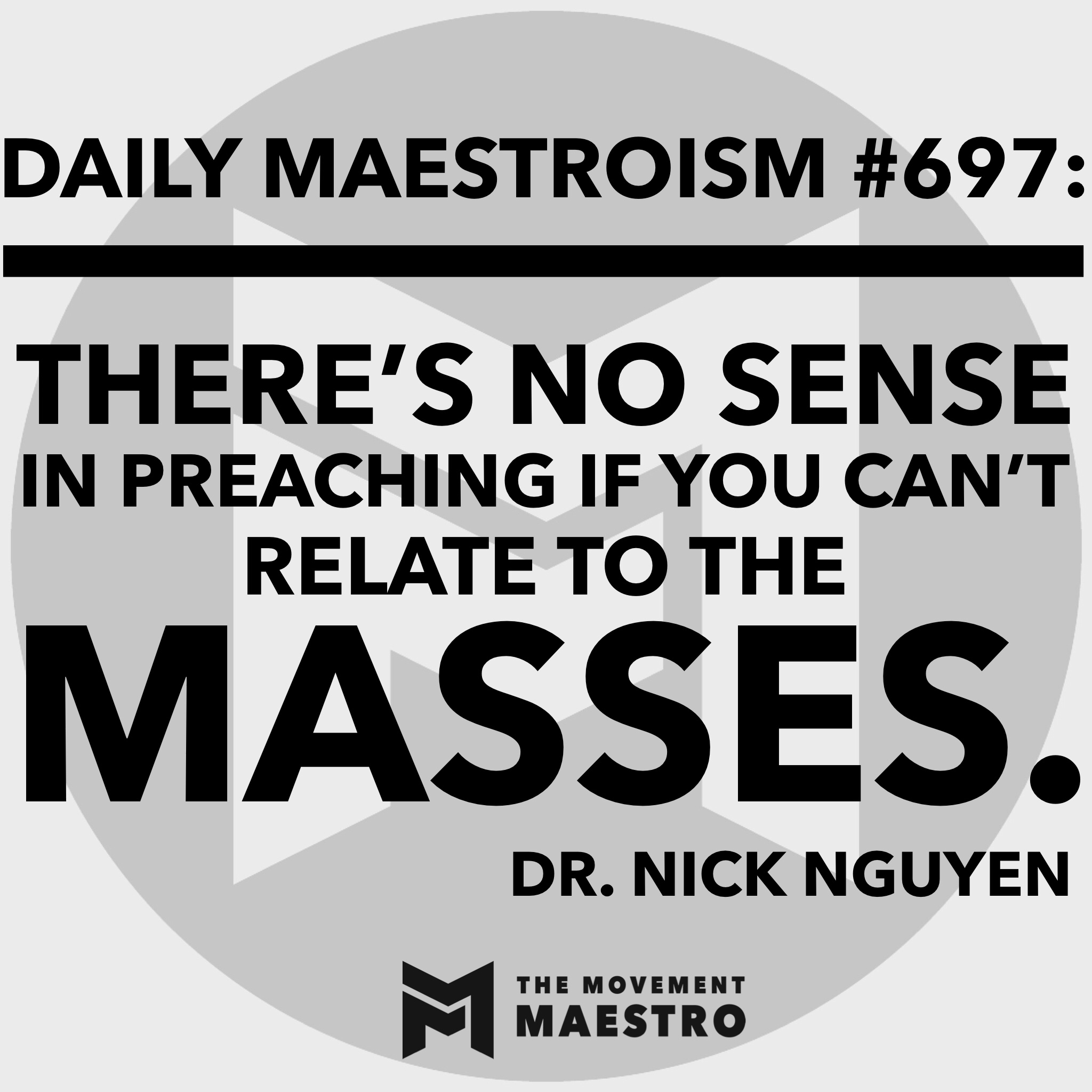 DM #697
Friday, April 20th, 2018
DM #697: They will never hear you if they can't understand you.
—
Last night's DM was about keeping things simple. @nickphysio dropped this bad boy in the comments section, and logically it had to be tonight's DM.
—
Check the ego and remember that when you're working with a client/patient it's about them. When you're trying to teach something to a student, it's about them. When you're trying to help someone out, it's about them. Big words and convoluted explanations benefit no one. Complex concepts can ABSOLUTELY be boiled down into digestible nuggets…so long as you truly own and understand the material.
—
I recently had a new website built by @joebergantine, and I was very much reminded of the quote, "If you can't explain it to a 5 year old, you don't know it." Let's just say that Joe knows his 💩, and the files are NOT in the computer 🤦🏽‍♂️.
—
Take home: ego ain't your amigo. Say it loud enough that the folks in the back can hear ya, but make sure that folks everywhere can understand you.
—
Daily Maestroisms dropping whenever the craziness of life allows 🤷🏽‍♂️. Get yours.
Like it? Repost it. Don't understand it? Hit me up and get #Maestrofied.
———————————————-
Be sure to follow The Movement Maestro on FB, Instagram, Twitter, and YouTube for all things #movement related. Come move with the Maestro.