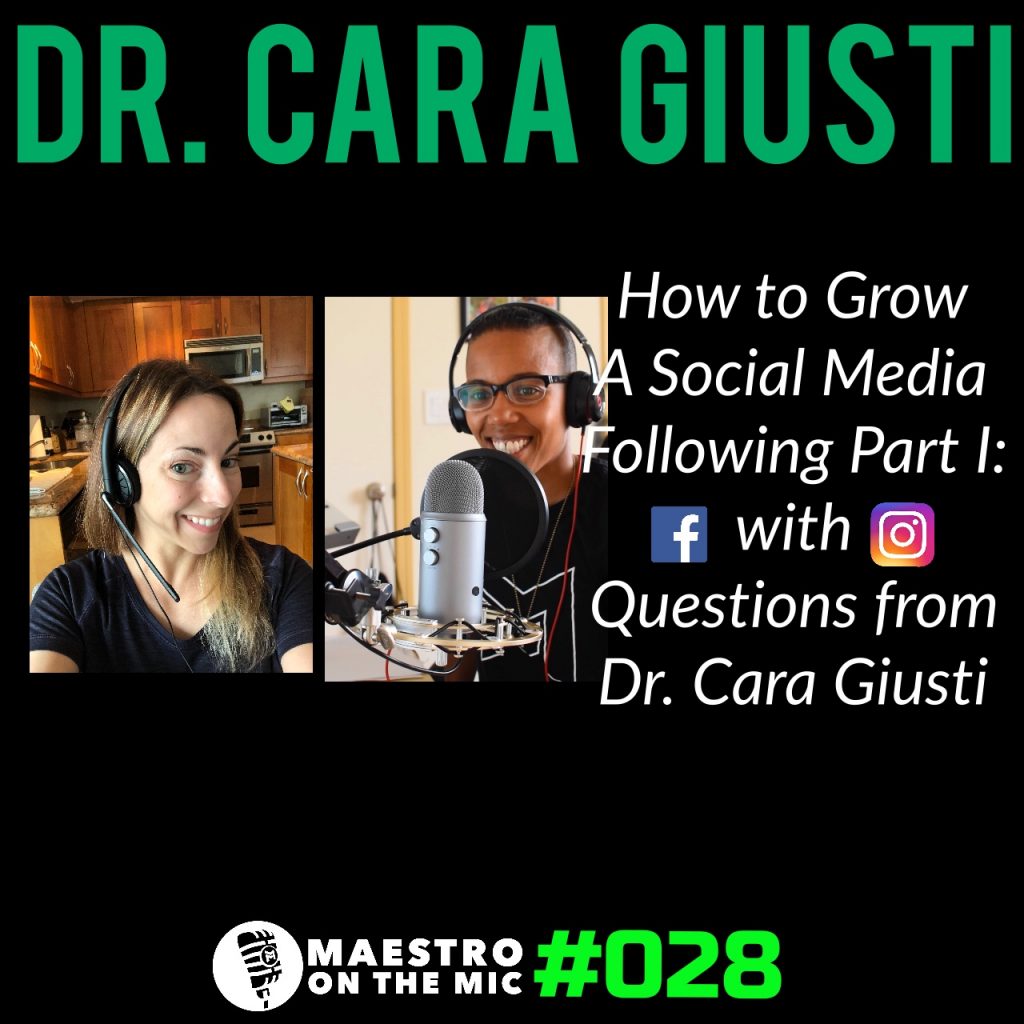 A throwback in style to my sixth episode, today I brought Dr. Cara Giusti on to answer her questions about social media and share all the goodies you. Cara actually went out and bought a headset just for this episode, which means you totally have to listen to the whole thing. These are questions that I receive literally ALL the time, so I figured I'd work smarter, not harder, and answer them all here so you can listen to them whenever your heart desires.
In this episode I'm answering ALL the good stuff like:
My original social media name
The Best time to post
Apps that I like to use
How often to post
When to post
Why you should create your own personal hashtag
Sound on or off?
Make sure you tune in next week when I bring on THE DocJenFit to tell us about herself and share some of her social media savvy.
Time stamps:
3:00: Meet dr. cara Giusti
11:00: The importance of a call to action
12:05 Why I started the Movement Maestro
17:37 Adding organization to your feed
20:25 Tips to decrease how long it takes to create a post
22:10 When to post and how often
23:29 Apps that I like
25:37 What about hashtags?
28:35 What type of content gets the best engagement?
33:25 Watermarks and logos
36:00 Can you avoid trolls?
40:05 How to you balance social media and life?
46:06 Marketing
49:08 What about using a scheduler?
55:30 Why you should use Instagram stories
Contact/Follow Dr. Giusti
Instagram: @b3pt
Facebook: @b3physicaltherapy
website: b3pt.com
email: drcaragiusti@b3pt.com
Want to come on Maestro on the Mic and have your questions answered? Email me at Shante@TheMovementMaestro.com and let's see if you'd be a good fit.