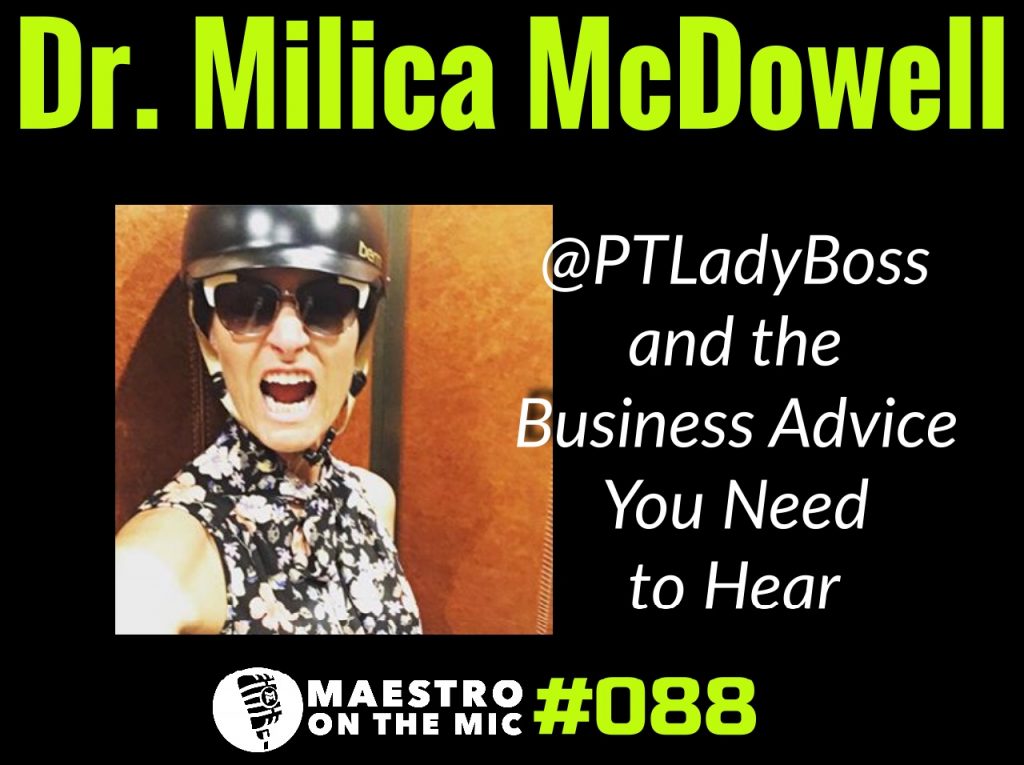 Listen up, physical therapists (and honestly, any movement professional out there listening to this episode)!!! Starting AND successfully running a business (or five) is something that you can ABSOLUTELY do. And yes, you can still have a life. You can complete Ironman races in your spare time if you'd like…and have a husband…and a kid…and two dogs…and work at a university…and be a RockTape instructor. No. I'm not joking. Tune in to episode 88 for business (and life) advice from the woman who I honestly consider to be the baddest bitch on the block, Dr. Milica McDowel. And if you listen all the way to the end, you'll be the very first to hear about the newest project that we're working on that's going to COMPLETELY change the healthcare model as we know it. Welcome to the future.
It's this episode you'll hear:
How Milica balances life and running 5 businesses
What it's like to be a buisiness owner as a physical therapist and also as a woman
The importance of creating a team if you want to suceed
Advice to physical therapists who are scared about starting a practice
How to beat analysis paralysis
What it's like to run a business in Bozeman, Montana
The unique opportunities that exist when starting a business in a smaller community
The biggest challenge when running a business
Why Milica teaches at a University, and how she got that job
What work-life balance looks like for her
What it's like being a RockTape instructor
What Milica's physical therapy clinic model looks like, and yes she takes insurance!
Some insider info about our newest business adventure!!!
Links & Resources for this Episode:
Take a class with Milica: www.rocktape.com
MOTM #015 – Are You Selling Out by Taking Insurance?
CHECK OUT Squad Medical Consultants!!!!!!!
Contact Milica:
IG: @PTLadyBoss
Email: milica.mcdowell@montana.edu