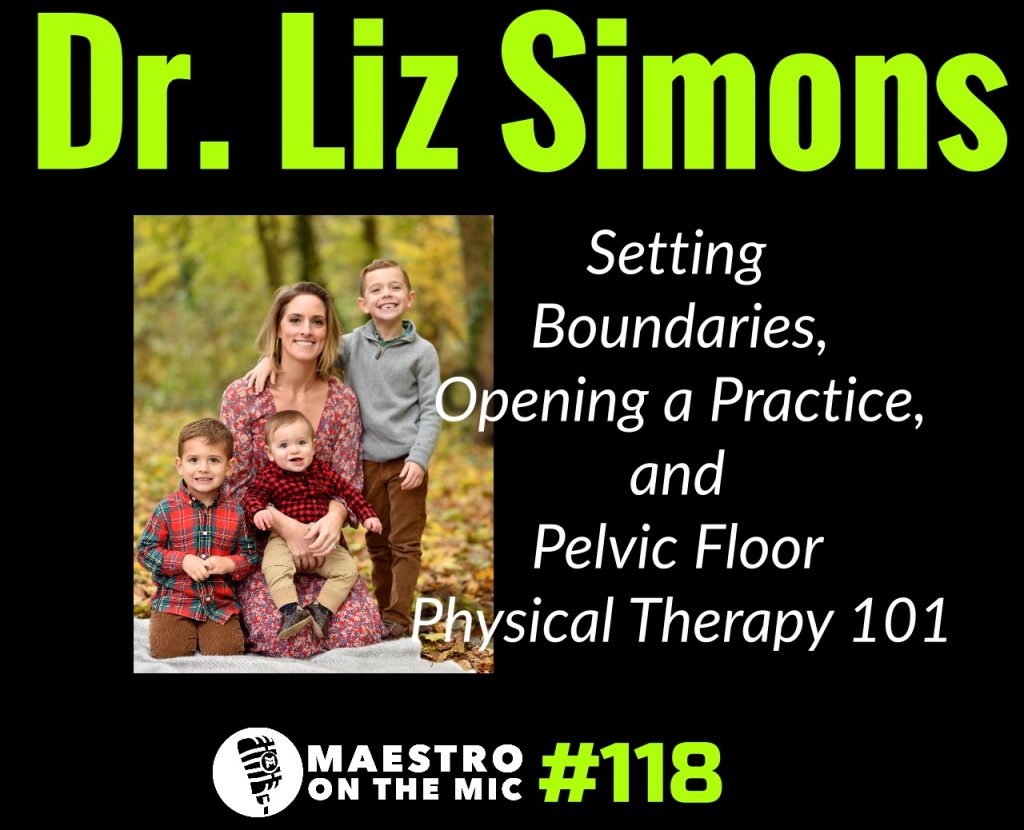 Dr. Liz Simons is one of my closest friends from physical therapy school, and one of the smartest, and realest people I know. She recently took the leap and started her own cash-based pelvic floor physical therapy practice and her story was one that I had to share with you guys.
Her story is my story: Happy to be a staff clinician until the reality set in that she couldn't treat how she wanted, there was no room for growth, and she was being grossly underpaid. Her story is your story: Mother, wife, busy, ready for more, wanting to help people, but unsure of whether or not she would succeed. Her story is Roger Bannister's: She did it, and so can you.
So tune in, learn about the incredibly varied world of pelvic floor physical therapy, and get inspired. Your pelvic floor, and your future, will thank you.
In this episode you'll hear:
Dr. Liz Simons' background
Why Liz got into pelvic floor physical therapy
Liz's own journey with pregnancy
Liz's explanation as to what pelvic floor physical therapy is and what her model looks like
How she creates emotional boundaries and prevents work stress from consuming her
The importance of taking care of yourself
Setting boundaries energetically
Liz's experience starting her own business
Her discovery that she didn't hate marketing, she hated marketing to medical professionals
How Liz created her first workshop and her experiences since
Lesson's learned from over-extending herself
The fee-for-service model
Signs that a person go to pelvic floor physical
An introduction to visceral mobilization and listening to organs
Links & Resources:
IG: @terrawellness
Email: Liz@terrawellnesspt.com
website: terrawellnesspt.com