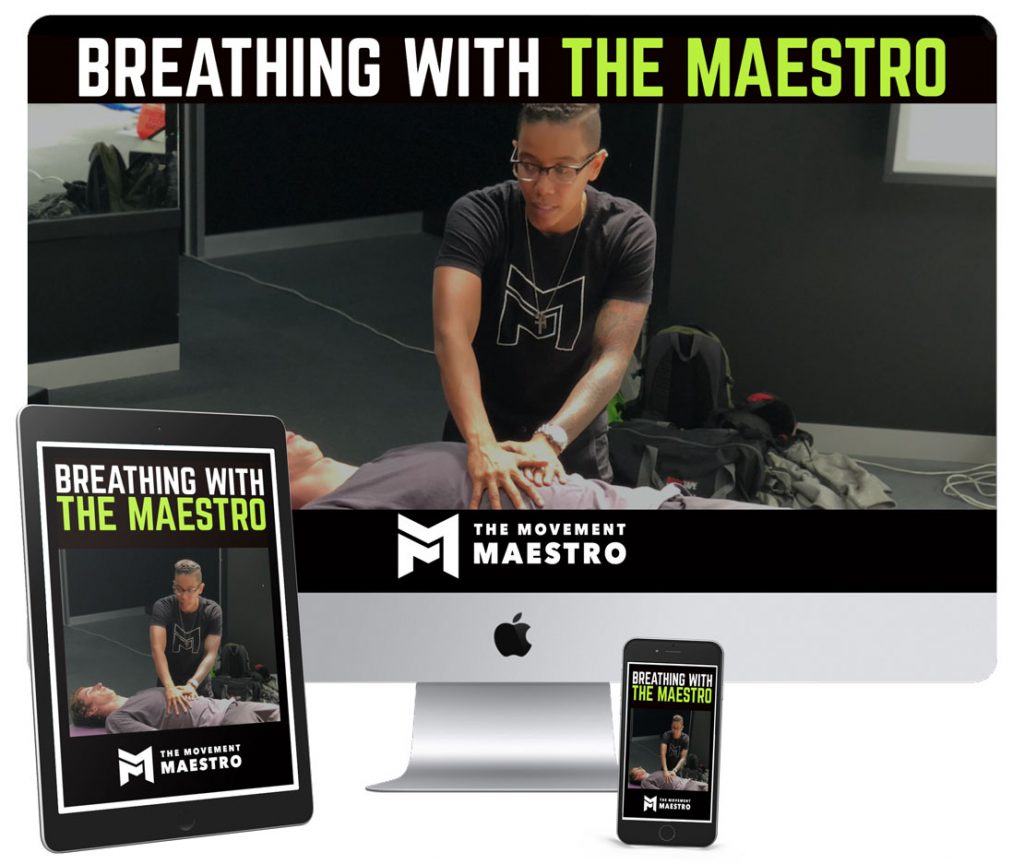 This 2+ hour online course will provide you with a comprehensive understanding of the most fundamental movement pattern that we have: breathing. This course can absolutely be completed in one sitting, which means two hours from now you can have an appreciation for breathing, ownership of the basics regarding assessment and intervention, and a huge smile on your face because you had as much fun watching this as I had making it. There's far too much conflicting messaging out there surrounding breathing, and the sheer number of questions I receive on a daily basis prompted me to create this course. This course is digestible, this course will provide you with drills that you can implement RIGHT NOW, and this course, most importantly, is fun. So, please, kick, relax, and come breathe with the Maestro.
In this course I discuss:
What happens when we breathe
The roll of the diaphragm, vagus nerve, and CO2
How breathing affects different systems in our body including the GI system, pelvic floor, nervous system, musculoskeletal system
How focusing on the breath can improve health and performance
Proper pressurization strategies
What's the deal with these breathing trends we're hearing about today: Wim Hof Breathing and Nasal Breathing
Telltale signs that you or someone you love should focus a bit more on their breathing
Simple assessment strategies
Suggestions for easy ways to start working on your breathing
Videos of specific drills and exercises
Some more resources to take you farther down the rabbit hole
Who is this course for?
Everyone! Yes, I'm serious. Breathing is the most fundamental movement pattern we have and yet the average person knows nothing about it. I created this course for anyone who breathes, treats those who breathe, or just wants to learn more about breathing. I've made this course for both the patient AND the provider. We're all in this together.
Frequently Asked Questions:
Once I purchase the course will I be able to re-watch it or does it expire? Once you purchase the course you can download it to your computer and then it's yours FOREVER. Stop it, restart it, re-watch it, pop lock and drop it. Do what you'd like with it. Once you've purchased and downloaded it, it's yours.
Can I get a copy of the slides? Yes. Once you have purchased the course you can get a copy of the slides by going to http://bit.ly/MaestroBreathingSlides and entering the same name and email address you used to create your Vimeo account (it must match exactly in order to work) and the PDF will be emailed to you.
Does this course come with CEUs? No.