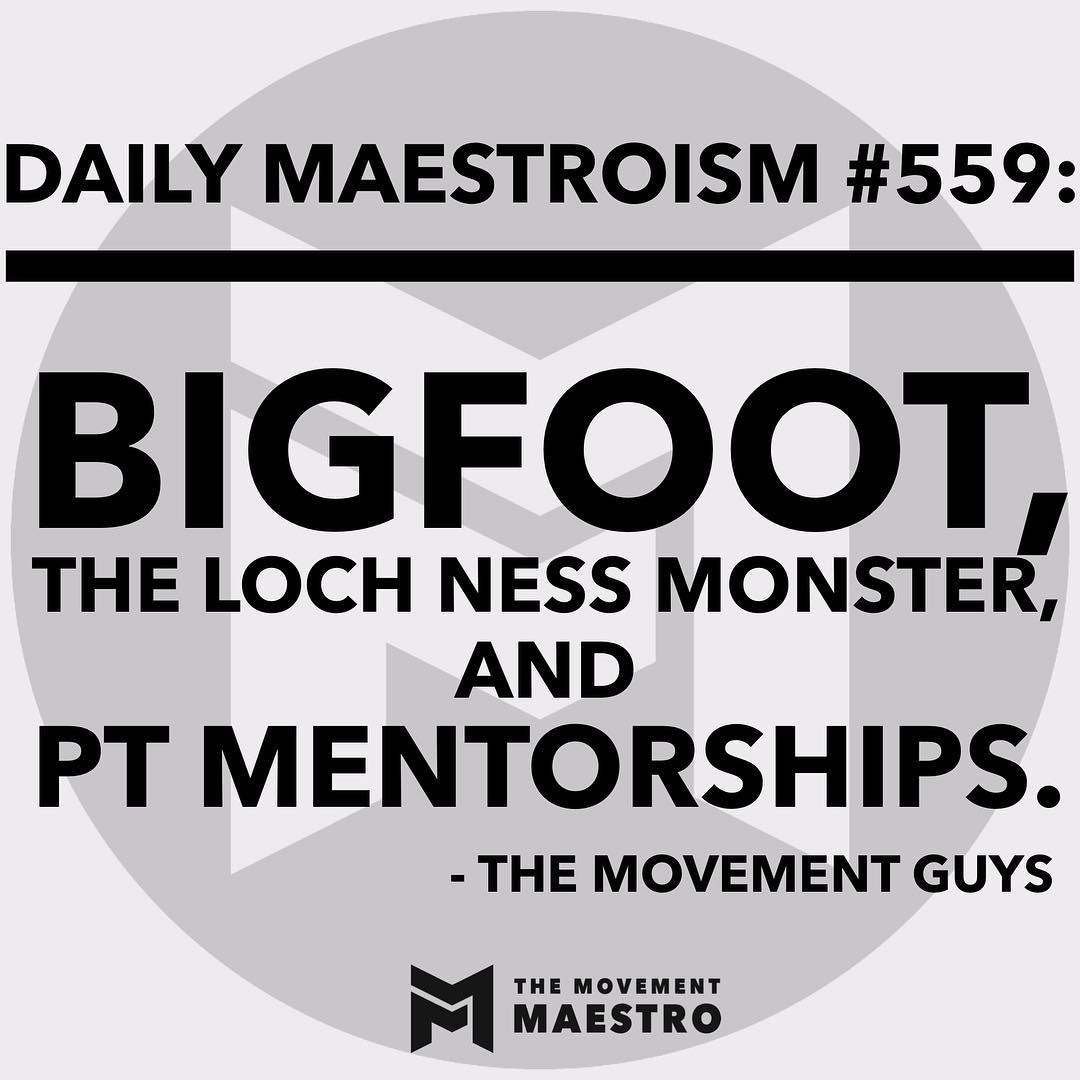 DM #559
Sunday, December 3rd, 2017
DM #559: Let's call a spade a spade.
—
Had the opportunity to grub and nerd out with @themovementguys today and @natty_dpt dropped this bomb (along with the infamous pyramid quote ?). Sometimes you just gotta keep it real.
—
Mentorship is the ever-elusive promise of so many PT clinics made to eager new grad after eager new grad. The reality? It doesn't exist. Maaaaaaybe there's a clinic or two out there that is actually able to follow through on this promise, but the reality is, most simply can't do it. High patient volume, mounds of paperwork, burned out therapists (sorry to paint a bleak picture ??‍♂️), mentorships just aren't in the cards.
—
Not trying to be a Debbie Downer here, just trying to present some truths that I wish I'd been given as a new grad. You want a mentor? DM someone. Email someone. Call someone. Reach out to someone you aspire to be like. Folks will answer. They want to help. And in all honesty, they've likely created a life that affords them to time to be able to actually help you out.
—
Take home: Real talk, don't take a job because they say they offer mentorships. It's a model that's realistically too difficult to carry out. The model is pretty broken BUT physical therapy is an awesome profession with a future as bright as you make it. Mentors can be anyone, anywhere, but in all likelihood they're not gonna be at that high-volume outpatient ortho clinic. Just ask Nessie.
—
Daily Maestroisms dropping every night at 7pm-ish PST. Get yours.
Like it? Repost it. Don't understand it? Hit me up and get #Maestrofied.
———————————————-