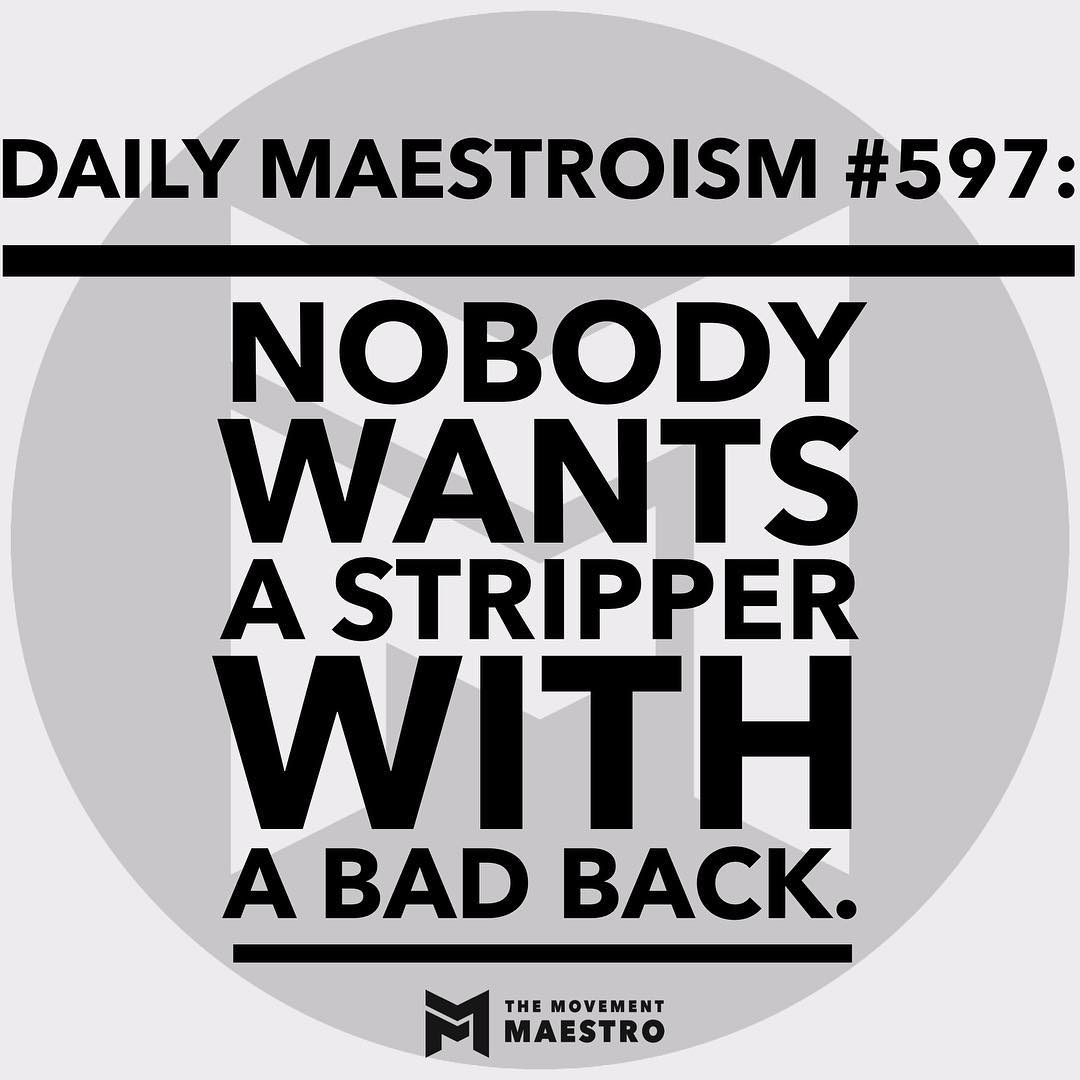 DM #597
Wednesday, January 10th, 2018
DM #597: Say what?!?! ?
—
Was having a convo with my girl @kisd23 today at @crossfitsouthbay and this little gem rolled off my tongue. What the heck am I saying? Well, simply that that straight back that those…dancers use is more than just visually appealing…it's a pretty dang good position to be in to help protect your back.
—
Now before the IG police go getting all crazy ?, I'm by no means saying that we should never round our backs or never ever be loading with a rounded spine ??‍♂️. That's a totally different discussion. Nor am I promoting an overly-extended low back a'la the more advanced…dancing techniques. ??‍♂️ Simply saying that when it comes to producing force, moving load, and performing, that neutral spine spine positioning is a bit more ideal.
—
So, go and train in all the positions. Expose yourself to all different stimuli. Just remember the next time that you're deadlifting, doing a good morning, or throwing down at the club…nobody likes a stripper with a bad back.
—
Daily Maestroisms dropping every night at 7pm-ish PST. Get yours.
Like it? Repost it. Don't understand it? Hit me up and get #Maestrofied.
———————————————-