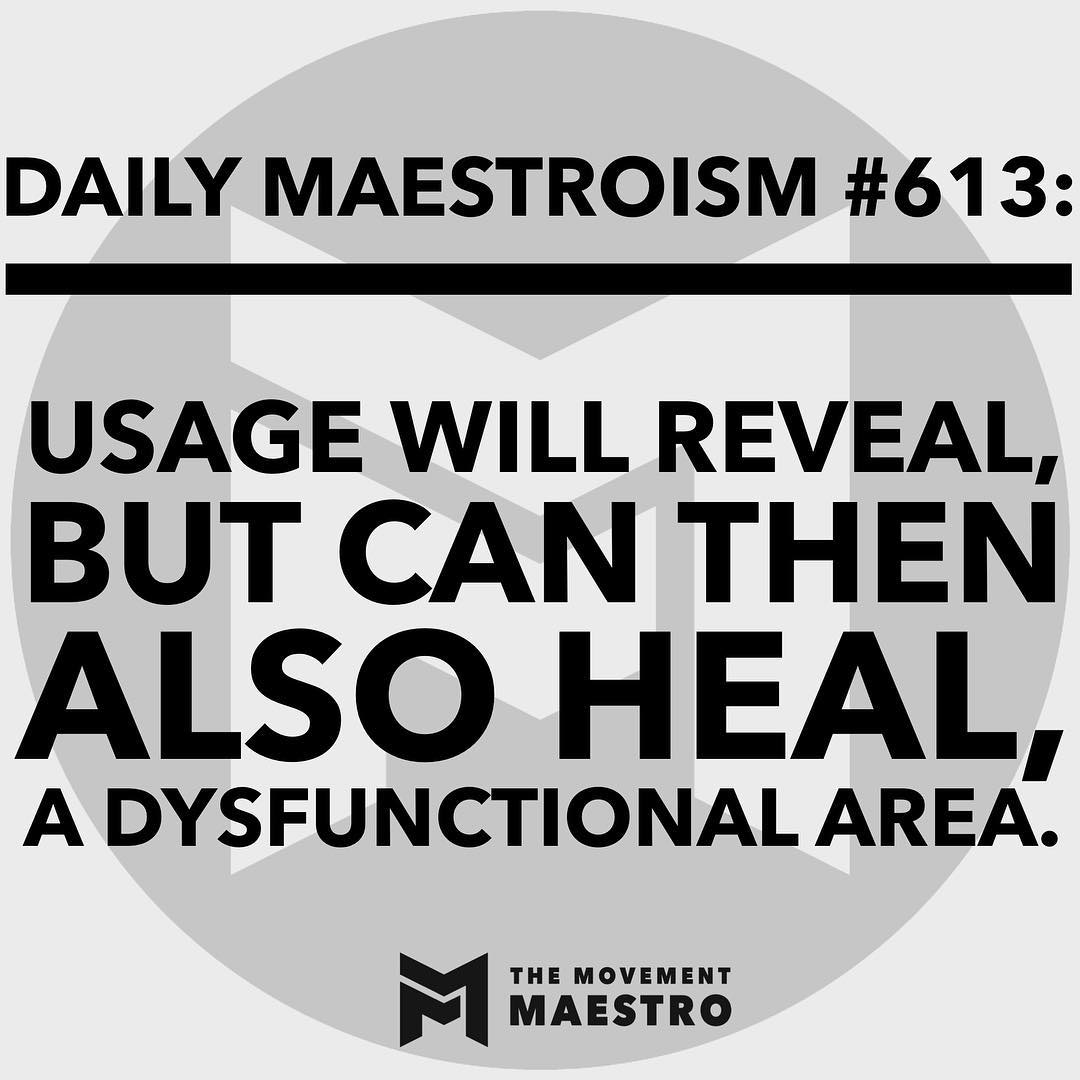 DM #613
Friday, January 26th, 2018
DM #613: Took my brother @jden816 to CrossFit for the first time today, and we learned very quickly that his left wrist doesn't work quite as nicely as his right.
—
Backstory, he fractured it many moons ago. Current-story: the physical demands imposed by today's class put his wrist in a position that day to day life doesn't require. Future-story: graded exposure to more movements like this can help him get that range back.
—
Now, this really isn't a post to promote the benefits of CrossFit (though, I think there are so many). But rather, to discuss the idea that you might not have any idea that an area is dysfunctional until you use it (and that's ok). The next, and perhaps most important, step is realizing that actually using this area can help you regain functionality.
—
Folks often ask me what's the best way to learn about movement; the best course to take, the best book to read. My answer is always the same: go on your own movement journey. The more you move, the more you will learn. Exploration leads to discovery, which will then lead to remedy.
—
Take-home message: if you don't use it, you might lose it…but not forever. Lose. Explore. Learn. Regain. Movement is medicine…the kind that actually works.
—
Daily Maestroisms dropping whenever the craziness of life allows ??‍♂️. Get yours.
Like it? Repost it. Don't understand it? Hit me up and get #Maestrofied.
———————————————-