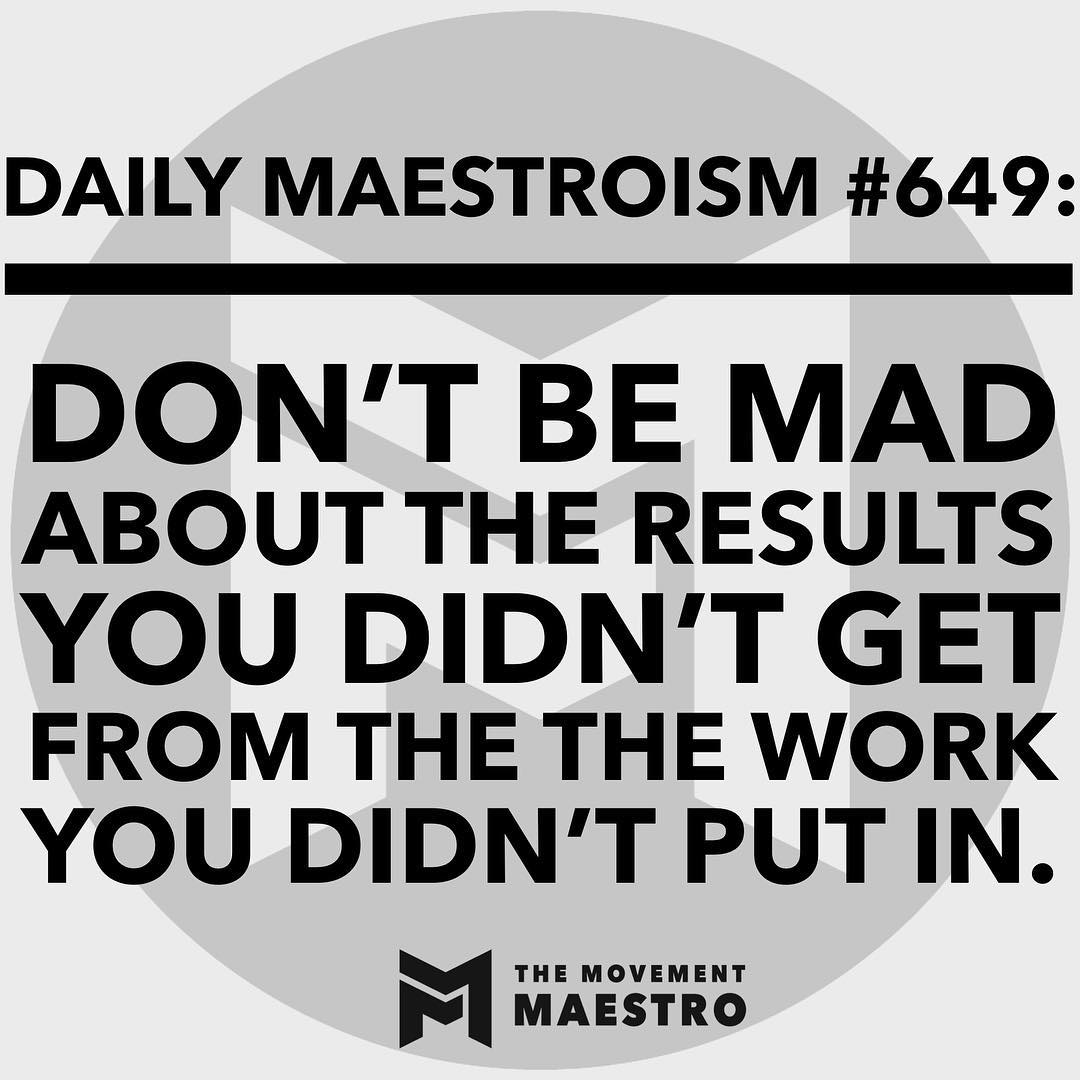 DM #649
Saturday, March 3rd, 2018
DM #649: Oh…that stings.
—
It's @CrossFit Open season and you know what that means (well maybe you don't, but you'll still get the reference anyway) PRs and cheering, but also tears, frustration, shoulda's, coulda's, and of course the woulda's.
—
Yes, sometimes you catch a bad break, but if you did nothing all season to improve your weaknesses, and then the workout highlights those weakness, well, then you can't be mad.
—
Putting in the work does not guarantee results, but it does guarantee that you'll know you did all you could…no RAGRETS.
—
So, take this an apply it to life. And for all of you doing the Open, may the odds be ever in your favor.
—
Daily Maestroisms dropping whenever the craziness of life allows 🤷🏽‍♂️. Get yours.
Like it? Repost it. Don't understand it? Hit me up and get #Maestrofied.
———————————————-
Be sure to follow The Movement Maestro on FB, Instagram, Twitter, and YouTube for all things #movement related. Come move with the Maestro.