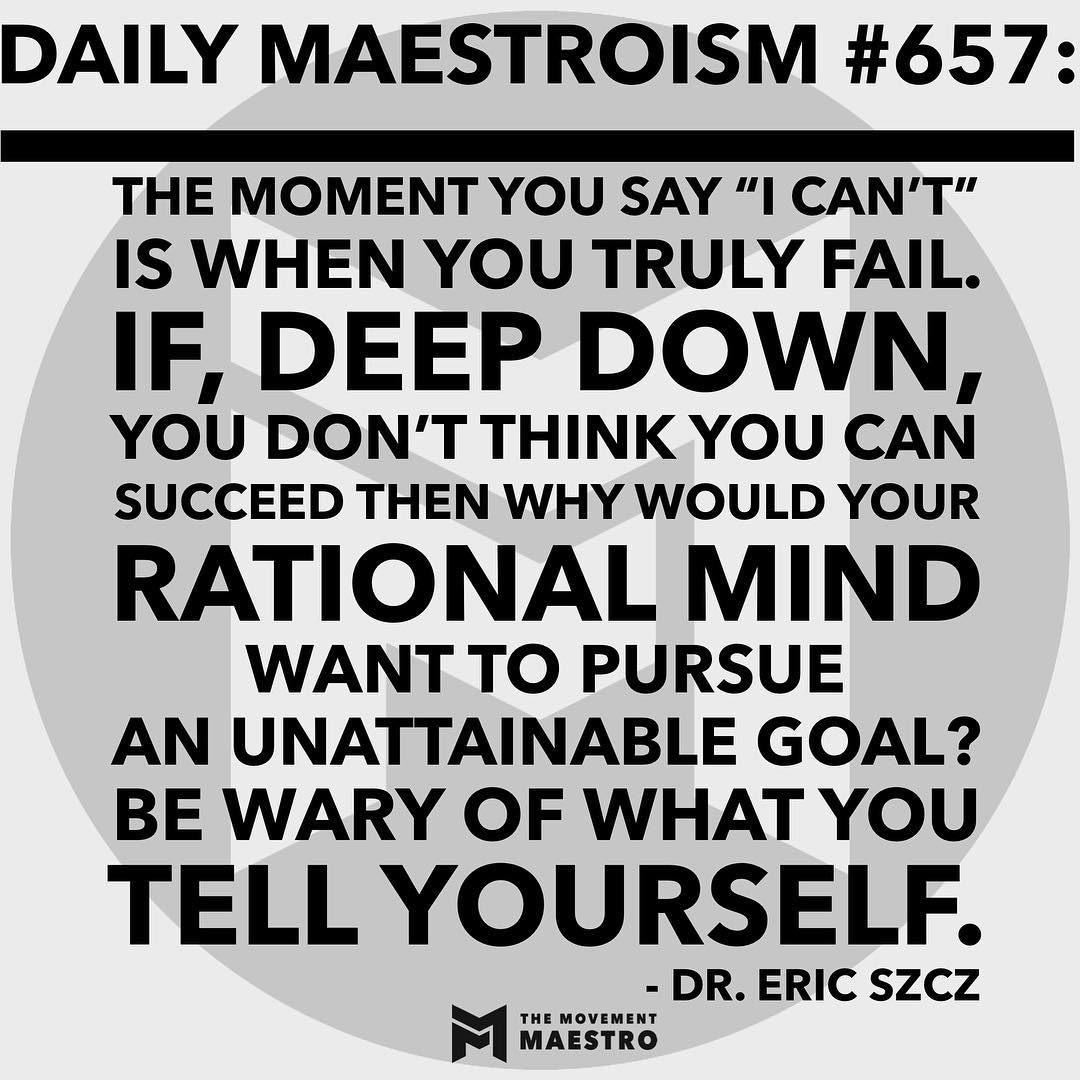 DM #657
Sunday, March 11th, 2018
DM #657: Wise words from my social media homie @the_mindful_physio.
—
Yup, I'm in CF Open mode, so this quote immediately struck me with all the people going after their first muscle-ups, double-unders, but clearly it applies to so much more.
—
As it relates to physical therapy, the biopsychosocial model has exploded, people are finally realizing that what the mind believes, the body can achieve…along with the converse. Thoughts and words ABSOLUTELY matter.
—
Tonight's take-home: watch your mouth. 😉
—
Daily Maestroisms dropping whenever the craziness of life allows 🤷🏽‍♂️. Get yours.
Like it? Repost it. Don't understand it? Hit me up and get #Maestrofied.
———————————————-
Be sure to follow The Movement Maestro on FB, Instagram, Twitter, and YouTube for all things #movement related. Come move with the Maestro.