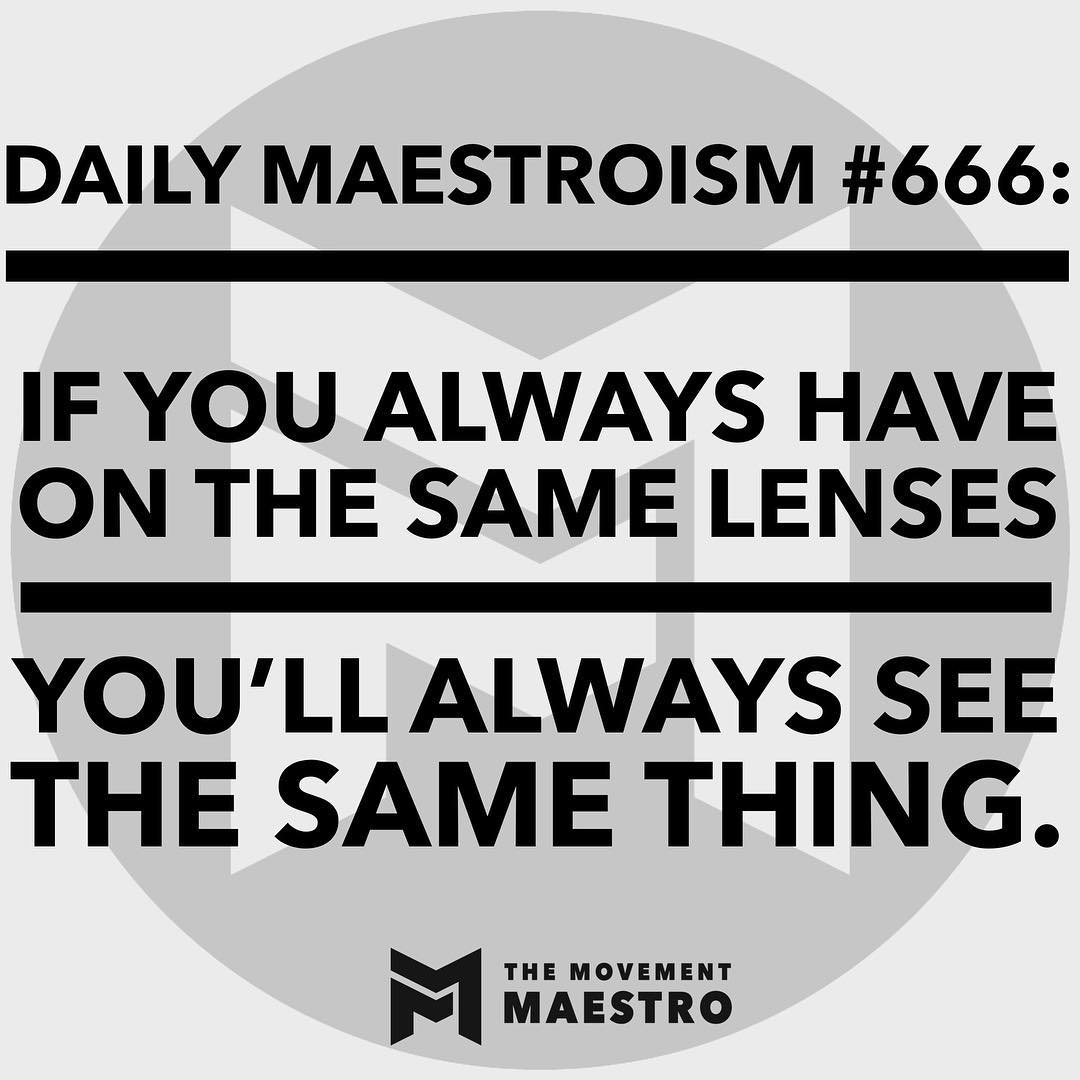 DM #666
Tuesday, March 20th, 2018
DM #666: Recorded a podcast with @Dr.JPop today and somewhere along the way this slipped out.
—
First off, yes, I'm currently in the process of recording episodes for Maestro on the Mic. Dropping soooooon. Second, take this statement and apply it to more than just PT. Please.
—
If you always look at things from the same vantage point, you will likely always see the same thing. Whether that is assessing movement or assessing someone's character.
—
A recurring theme in today's podcast was the idea of being connected. Reaching out to people, taking the time to actually speak with people, connecting to people, these things all provide you with new lenses. Hear someone else's story, see things through their eyes even if for just a moment, and suddenly things may start looking a little different to you.
—
So, tonight's take-home: join my mailing list and subscribe to my podcast once I launch it 😜. Nah, jk. Kinda. Real talk: connect with people. Expose yourself to as many view points as you can, look through as many different lenses as you can, and then see where you're at.
—
Daily Maestroisms dropping whenever the craziness of life allows 🤷🏽‍♂️. Get yours.
Like it? Repost it. Don't understand it? Hit me up and get #Maestrofied.
———————————————-
Be sure to follow The Movement Maestro on FB, Instagram, Twitter, and YouTube for all things #movement related. Come move with the Maestro.