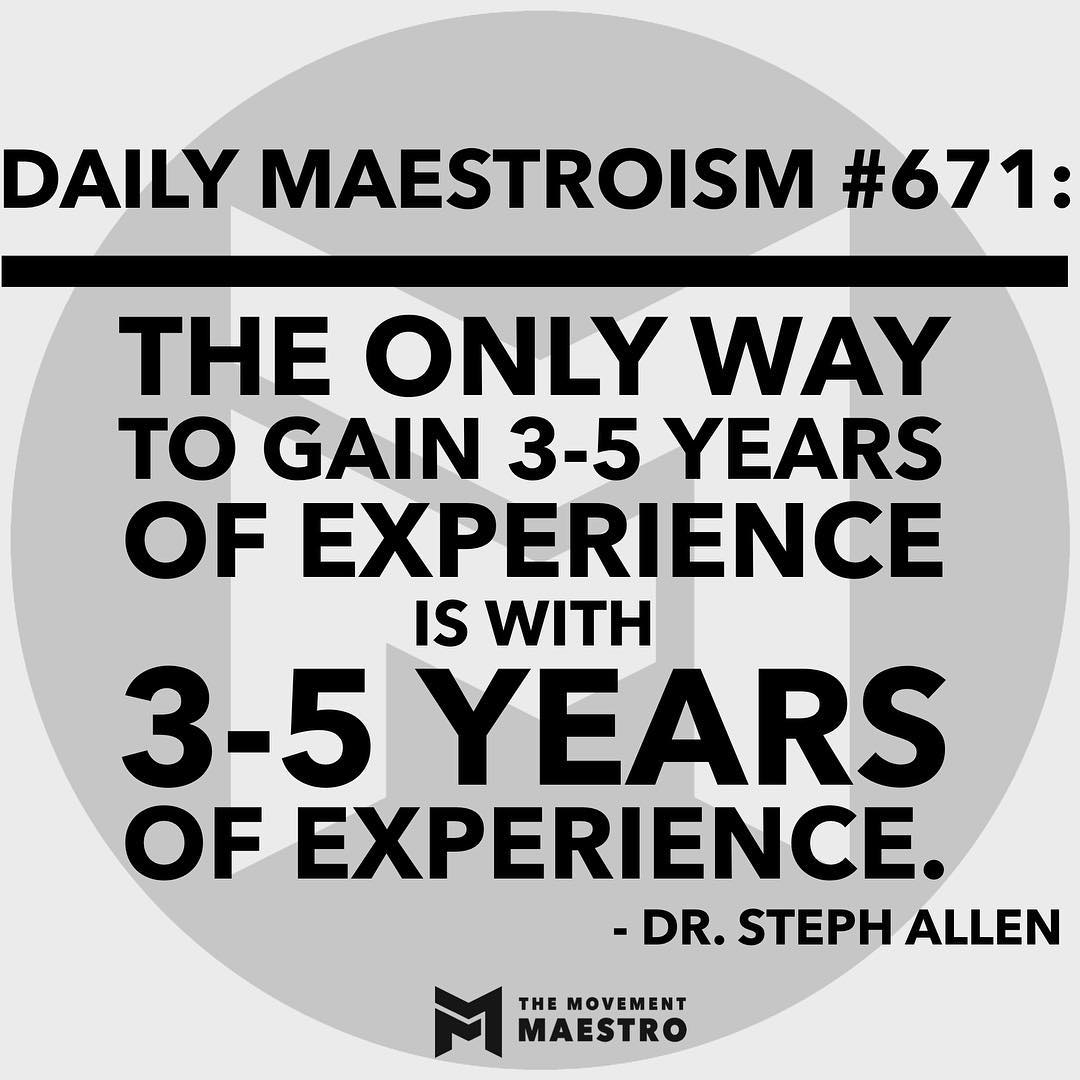 DM #671
Sunday, March 25th, 2018
DM #671: Well when you put it that way…🤯.
—
Dope lunch convo with the folks from @bostonptandwellness and my girl @stephallen.dpt dropped this gem. Bring the noise, mama.
—
Stop looking for shortcuts, folks. PT students: residencies WILL NOT give you 3-5 years of experience in 1-2 years. That is not science. 🤦🏽‍♂️. What can you get in 1-2 years? Perhaps 1-2 solid years of learning techniques, but don't get it twisted. That will never be 3-5 years years of gaining and refining your soft skills, interacting with patients, and enjoying the growth that occurs during that time.
—
Take home: follow @stephallen.dpt, respect the process, and stop thinking that residencies are the answer. If you want a mentor, find one. If you want the perfect job, create it. If you want more experience, put in the time.
—
Daily Maestroisms dropping whenever the craziness of life allows 🤷🏽‍♂️. Get yours.
Like it? Repost it. Don't understand it? Hit me up and get #Maestrofied.
———————————————-
Be sure to follow The Movement Maestro on FB, Instagram, Twitter, and YouTube for all things #movement related. Come move with the Maestro.