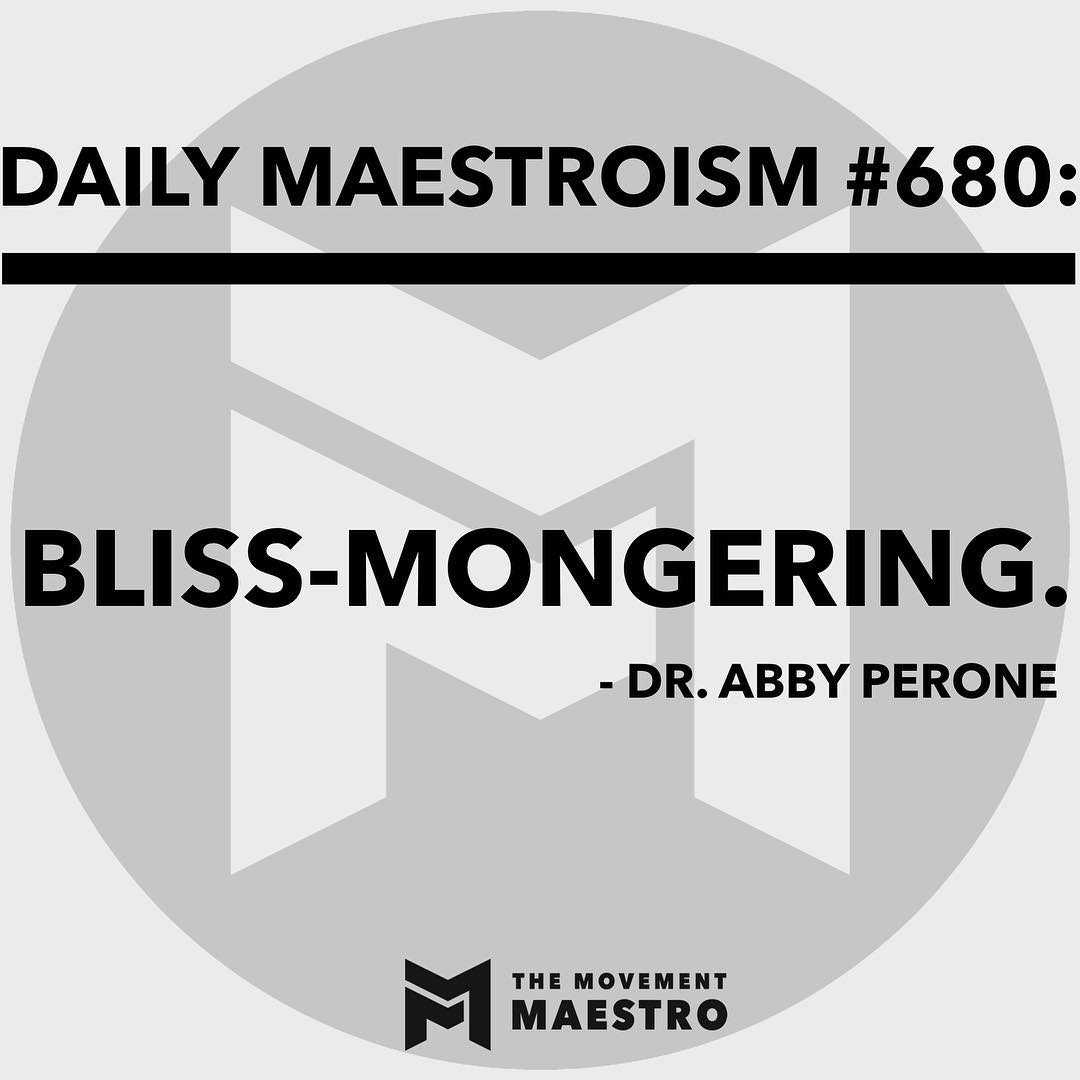 DM #680
Tuesday, April 3rd, 2018
DM #680: Yup, I'm still riding that positivity train, that that means you're coming with me.
—
Had a dope convo with my girl @abbyperone today, and just like that, a DM was born. Positivity people. Spread that good good. Fear-mongering is EVERYWHERE. I live in the 'movement' world, whatever that means, and goodness me is it prevalent. Don't do that when you squat. Don't do that when you lift. Don't move like that when you put your arms over your head. Don't think about doing that or your jelly donut spine will break and your glass knees will shatter. Ay yi yi. And let's not even get started with the weather channel and news stations…
—
What's my point? Make it rain sunshine. What? Spread the light, spread the love, spread the hope. Think I've gone off my rocker? Feel free to go commiserate with the other negative Nancy's out there. My podcast has launched. My new website is almost done (dope features coming at you!). I'm flying to Hawaii tomorrow, and honestly, life is good. No bad vibes affecting me today.
—
Pursue that happiness. Live your best life. Spread love, its the Brooklyn way.
—
Daily Maestroisms dropping whenever the craziness of life allows 🤷🏽‍♂️. Get yours.
Like it? Repost it. Don't understand it? Hit me up and get #Maestrofied.
———————————————-
Be sure to follow The Movement Maestro on FB, Instagram, Twitter, and YouTube for all things #movement related. Come move with the Maestro.