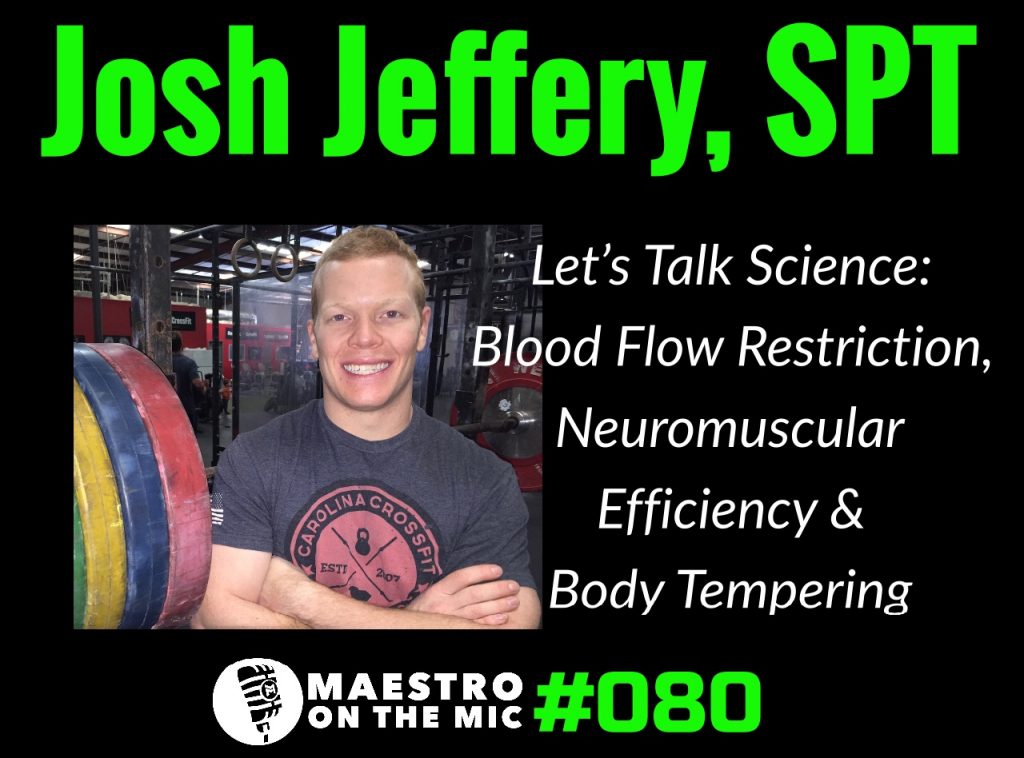 CALLING ALL MY SCIENCE NERDS!!! This is the episode for you. Brought on student physical therapist and owner of Carolina, Josh Jeffery, to pick his brain and talk all things performance, and goddamn did he deliver. Starting the new year off with a bang and delivering some MASSIVE knowledge bombs. In this episode we're talking things like:
-Who is Josh Jeffery and how in the hell does he balance owning a business, teaching for a continuing ed company, running a podcast, and being in PT school?
-Blending strength and conditioning with physical therapy
-An overview of the OPEX training methodology
-What is blood flow restriction training?
-Blood flow restriction and endurance training
-What is body tempering and how does it work?
-Who is body tempering for?
-What is neuromuscular efficiency (NME)?
-How do you test someone's NME?
-How does NME affect programming for an individual and why you should consider testing every athlete
-A huge announcement for anyone in the Columbia, SC area!
-Advice for those looking to bridge the gap between strength & conditioning and physical therapy
If this is the future of physical therapy, things are looking mighty bright. Tune in to the full episode and make sure you have something to take notes with. Just like Aerosmith, you're not gonna want to miss a thing.
Links and Resources for this episode:
Better Faster Podcast
Episode 42 of BFP
Vertex Physical Therapy
Blood Flow Restriction Course
Body Tempering Course
Body Tempering Instagram – @thompsonbowtie
Remote coaching with Josh and his staff
Contact Josh on Instagram: @joshjeffery5, @cpt_strength