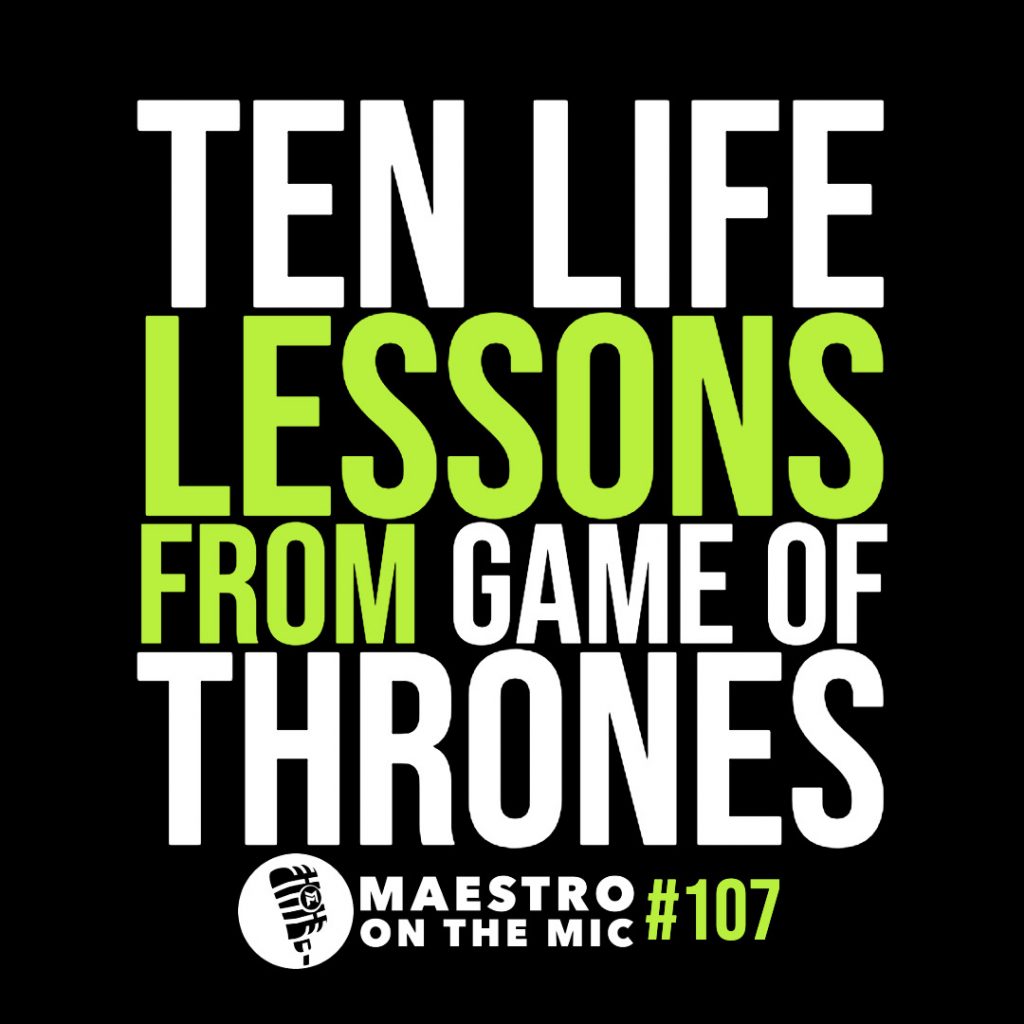 Winter is coming. Are you ready?
The first episode of the final season of Game of Thrones premiers THIS Sunday and I thought it only fitting that I do tribute podcast episode of sorts. Not into GoT? It's all good. This Thursday shorty still has life lessons for you, but, be warned, there will be spoilers.
For the rest of you out there, come nerd out with me and hear my thoughts about how this dope ass how has a lot more to offer than just blood and gratuitous nudity. Wait until you hear what life lesson number one is…
Shoutout to my brother, Justin Dennis, for the HBOgo hookup. You the real MVP.