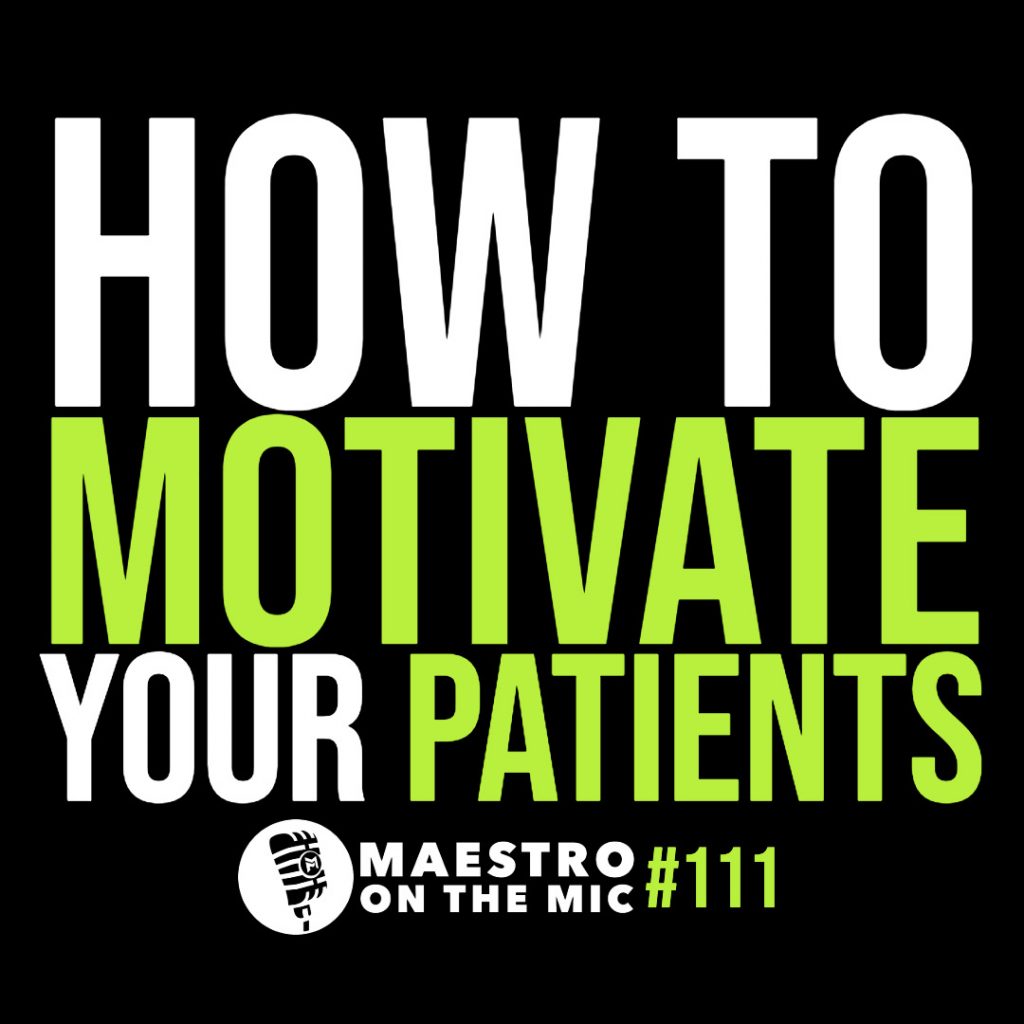 How come some patients are so bout it, and with others it's like pulling teeth? Is there a secret to getting folks excited about something that quite frankly is historically pretty unexciting?
While I don't think it's a secret, I definitely do think there are at least one or two things you can and should be doing to help get your patients hype. Ok, maybe hype is stretching it a bit…but then again…maybe it's not!
Either way, tune in to the full episode to hear my two pennies on how to light that fire AND for the link to a FREE download that'll help you fan those flames.
Links & Resources for this Episode:
Download my FREE e-book: 5 Questions You Need to be Asking Every Patient
MOTM #090: How to Create a Badass Anything & Everything with Kathy Sierra